LOUISVILLE, Ky. (WDRB) -- The owners of Louvino just cooked up a new restaurant that's all about biscuits.
Biscuit Belly opened this week in Nulu.
It features Southern cooking with a focus on biscuits. Of course biscuit sandwiches are on the menu, topped with everything from fried chicken to brisket, or just an egg for people who like to keep it simple.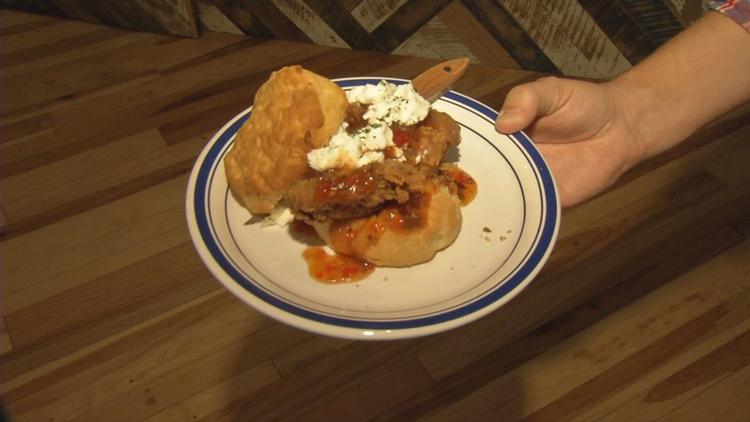 "Being from Georgia, there are lots of neat little biscuit shacks, mom and pop shacks, so this is something our executive chef has wanted to do since we opened Louvino in 2014, so the time has come," said owner Chad Coulter.
There are other healthier options for those who might not be biscuit fans.
Biscuit Belly is open for breakfast and lunch on Wednesday through Sunday.
Copyright 2019 WDRB News. All rights reserved.