LOUISVILLE, Ky. (WDRB) -- A shopping center at Dutchmans and Breckenridge lanes has to be one of the most visited in the city.
It's a place we all go with the same mindset: run to the store, get what you need, get in the car and onto the next thing.
"I come by here all the time to shop," Wanda Dempley said. 
During that hustle and bustle we call life, however, it's easy to miss something that would normally stand out.
"I was like, 'There's no way. I've been here a hundred times,'" Kentuckiana native Cory Fenton said. 
Somebody was paying attention, though, to what's hidden behind some shrubs in the shopping center and shared a video of it to a place where we're all paying attention: Facebook.
"I'm like, 'That looks like a cemetery,'" Fenton remembered saying as he watched the video. 
He's right. There's a cemetery in the parking lot between Rafferty's and Bed Bath and Beyond.
"There are human beings that are buried here," Fenton said. 
At least five, according to Louisville historian Tom Owen.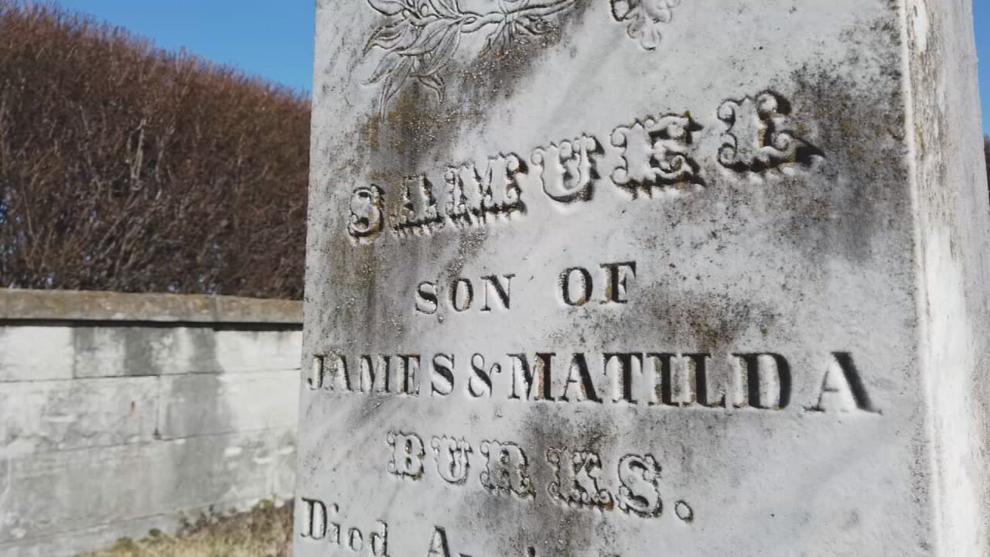 "James, Matilda, Charles ... a son, Samuel, ... a son and what perhaps is an infant burial," Owen said. 
They're all part of a wealthy family of farmers, with the last name of Burks, from the early 1800s.
Before the land served as a home to your favorite store, Owen said it was a horse farm in the early 1980s. Prior to that, it was a resort, and prior to that it was a plantation owned by the Burks. The cemetery was built on the land somewhere along the way. 
As the land changed hands, however, the hallowed ground was never touched.
"There were still descendants, and they had an ownership right in the cemetery," Owen said. "They would not sign off on moving a cemetery." 
That decision, he added, stands today.
Now you know about the cemetery in the middle of a shopping center — once missed, now known to the people who saw it online and will see it every time they come out to shop.
Copyright 2021 WDRB Media. All Rights Reserved.