LOUISVILLE, Ky. (WDRB) -- Two major projects are underway at Churchill Downs that will lead to some changes with September and Fall races. 
The historic Louisville horse racing track announced a trio of projects in July that will be worked on through Kentucky Derby 2024. 
"You've got to keep moving the ball forward, and we're doing that, but always with a nod to our historical past," said Churchill Downs Senior Director of Communications Darren Rogers. 
Right now, workers are laying down a new racing surface on the turf course. As a result, turf races will not be run during the September meet which begins on September 16. It will also not be available for races during the Fall meet which begins on Oct. 31. 
"It is a $10 million," Rogers said. "Around October the 3rd, we will start putting down the sod. Bermuda over seeded with rye."
Also under construction is the new, $45 million "Homestretch Club."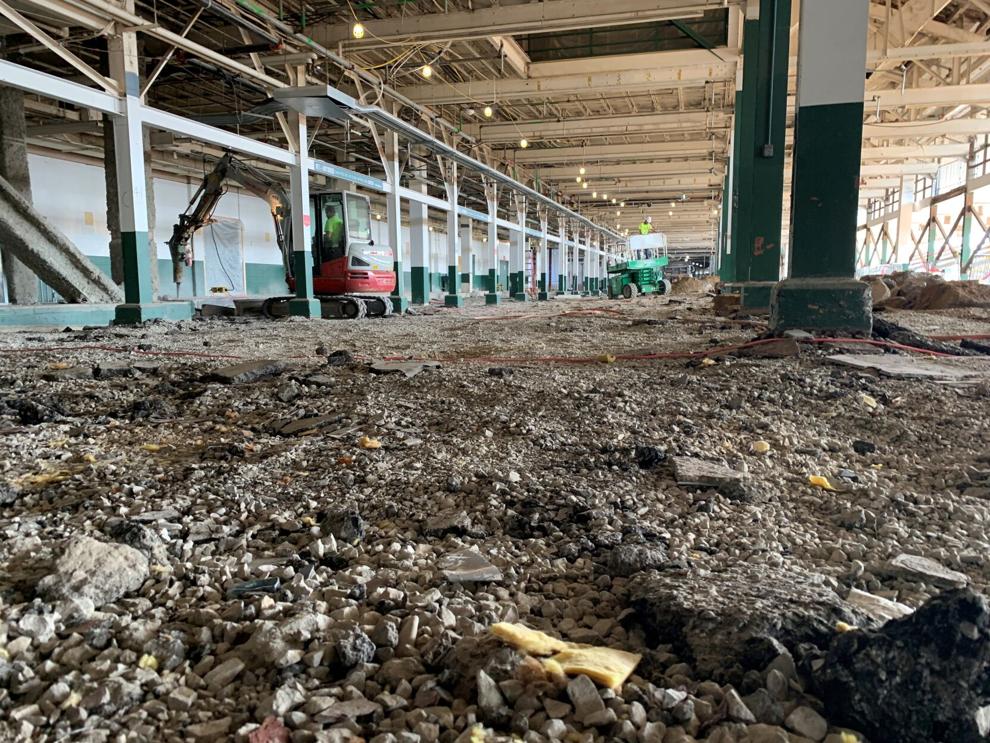 The project will enclose outdoor bleacher seating along the track's homestretch, making for 18,600 square feet of indoor space in "a high-end air-conditioned club atmosphere," according to a news release.
The Homestretch Club will include 3,250 "stadium club" seats sold through all-inclusive food and beverage packages. That's 1,950 fewer reserved seats than in the area currently, Churchill Downs said.
It is expected to be completed before Derby 2022. The area will be unavailable for September and Fall races. 
Then, ahead of the 2023 Derby, Churchill Downs plans to unveil more permanent, all-inclusive stadium seating at the "Turn 1 Experience" near the track's first turn.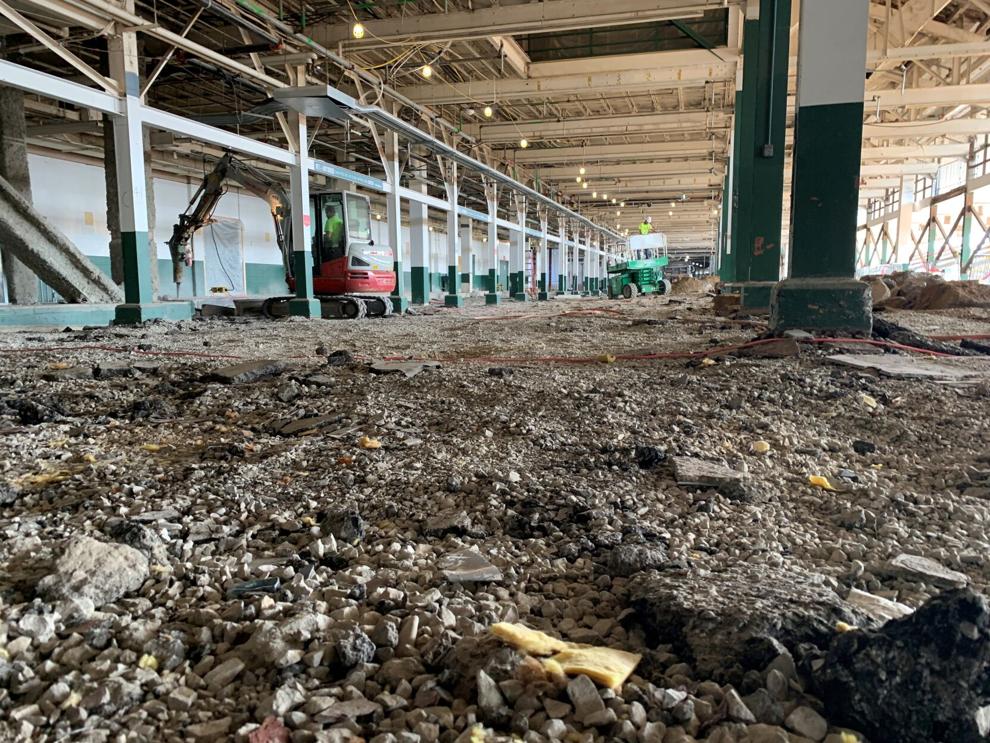 The temporary grandstands erected for Kentucky Oaks and Derby weekend will be replaced with 5,100 stadium seats as part of the $90 million project.
Churchill Downs is also planning a major renovation of the paddock area to be ready for Derby 2024 but details have not be finalized yet. 
"Every project that we touch or do we want to create a different experience that people are asking for is number 1," Rogers said. "Number 2 we're always trying to respect the history of the Downs."
Copyright 2021 WDRB Media. All Rights Reserved.