LOUISVILLE, Ky. (WDRB) -- With heavy pedestrian traffic and thousands of vehicles, Broadway is considered one of Louisville's most dangerous streets, and city leaders want the public's help to change that.
The city is hosting its first public forum on Dec. 17 to hear from residents and come up with ways to improve safety and mobility along Broadway, as the leaders proceed with a project called "Broadway All the Way."
"Really, a re-imagining of Broadway all the way from Shawnee Park to Baxter Avenue, looking at everything from safety to transit to multi-modal to economic development, said Gretchen Milliken with Develop Louisville. 
Broadway runs from Shawnee Park in west Louisville to Cave Hill Cemetery in the Highlands. It's home to TARC's busiest bus routes and a connection point to public services. It's also one of Louisville's deadliest streets. According to the National Highway Traffic Safety Administration, Second Street and Broadway was deemed the most dangerous intersection in Kentucky, with 53 accidents reported between Jan. 1 through Dec. 5 of this year.
The goal of the "Broadway All the Way" master plan is to make the heavily traveled street less dangerous and more attractive to local businesses. 
"We are really open to new ideas," Milliken said. "We are really looking at this with big open eyes."
City officials began crafting the plan and soliciting proposals for ideas in November 2018. The family of a man who was hit and killed that month while walking near 15th and Broadway on his way to Beecher Terrace to visit his dad fully supports the project. 
Initial ideas submitted so far include having fewer or more narrow driving lanes to slow traffic, improved lighting and possibly installing speed bumps. The possibility of adding bike lanes has also been discussed.
Some major road improvements have already been made this year. In January, the city completed a $1.1 million realignment project at 18th and Broadway to straighten out the intersection.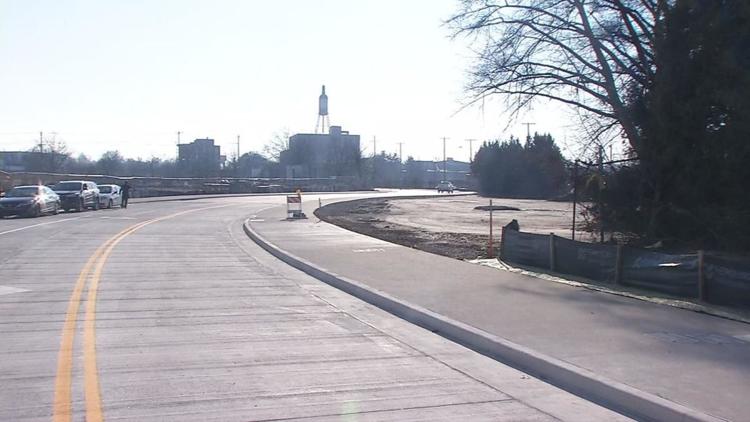 During the Dec. 17 forum, Gresham Smith, the engineering, landscape architecture and design firm chosen by the city for the project, will talk about existing conditions on Broadway before asking for community input.
"The main priority is the people who live along, work along and ride or drive along that corridor every single day," said Louis Johnson, project manager with Gresham Smith.
After gathering feedback over the the coming months, a final report and plan will be complete by the end of 2020. That plan will then be used to apply for federal and state road construction funds.
"The idea is really to try and implement as much of this plan as we can," Milliken said.
The forum is scheduled from 5-7 p.m. on Dec. 17 at the Louisville Free Public Library's main branch at 301 York St. Additional sessions will be scheduled in 2020.
Comments and feedback can also be submitted throughout the process at the Broadway All the Way website. The website won't be active until after the process begins.
CLICK HERE TO ACCESS THE WEBSITE.
Copyright 2019 WDRB Media. All Rights Reserved.