LOUISVILLE, Ky. (WDRB) -- More details were released Wednesday about what possibly led up to the shooting of two 14-year-old stepbrothers from the Louisville area early Tuesday morning behind the Shores of Panama Condominiums in Panama City Beach, Florida. 
The suspect, Lawrence Cox, 37, who is originally from Louisville, admitted to officers with the Panama City Police Department during a post-Miranda interview that he shot both teenagers, according to court documents. In the interview with police, Cox claimed one of the boys grabbed his backpack "as though they were trying to steal from him." 
"When asked what would've happened if the victim did steal his bag, (Cox) stated he would've lost his firearm which he stated he was not willing to do," court documents say. "He also indicated he knew he could outrun both juveniles and described them as 'developmentally challenged.'"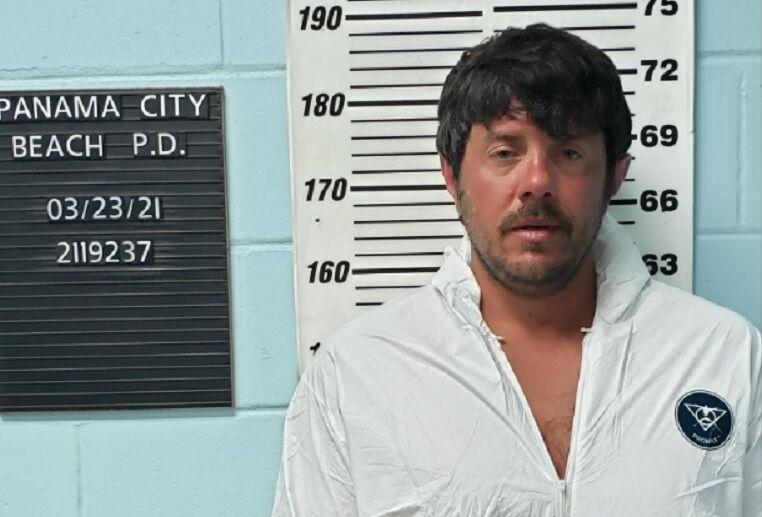 Cox told police in the interview that he pulled his backpack away from the teen, unzipped it, grabbed his .45-caliber handgun, and then "unloaded," shooting both boys multiple times. He also indicated to police that he did not have a concealed weapon permit, court documents say.
One of the boys died from multiple gunshot wounds. The other was shot in the foot and the arm and was released from a hospital after having his injuries treated. Their identities have not yet been released. 
Investigators said the stepbrothers were on vacation from the Louisville area when they encountered Cox on the beach that is part of the resort. The boy who survived the shooting provided police with a description of the shooter that matched Cox's appearance, and police say he had blood on his pants when he was detained, according to court documents.
Cox, who is a Panama City Beach resident, faces one charge of murder and one charge of attempted murder. He is being held in the Bay County Jail and was due in court Wednesday. 
Related Stories: 
Copyright 2021 WDRB Media. All Rights Reserved.