LOUISVILLE, Ky. (WDRB) -- Former University of Louisville basketball player Chane Behanan has been arrested.
According to the Louisville Metro Corrections website, Behanan was booked into the jail on Saturday night.
An arrest report from Louisville Metro Police says Behanan and three other people, Dameus Parks, Kip McCray and Antonio Holloway were arrested on 7th Street Road.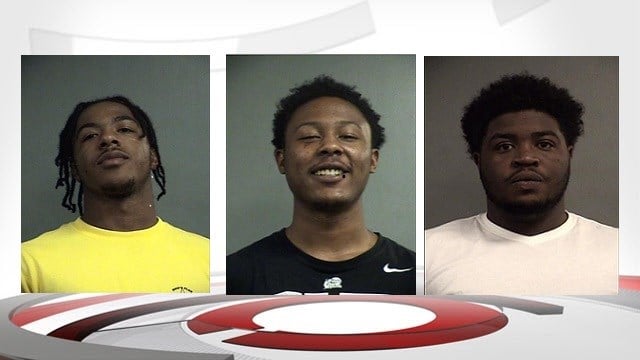 Police say Behanan was a backseat passenger in a vehicle that was pulled over for a traffic violation. According to police, officers could smell marijuana coming from the vehicle. Authorities say an officer also "observed marijuana residue" on Behanan's lap.
Officials say a stolen Sporter 7.62 AK-47 style rifle was found in the backseat of the car. The weapon was stolen from Troy, Indiana, according to police.
Behanan is charged with receiving stolen property and marijuana possession.
Behanan helped the U of L's men's basketball team win its 2013 NCAA championship.
He was later dismissed from the U of L team in December 2013 for what former coach Rick Pitino said was a violation of team rules. Behanan later told Jason King of the Bleacher Report that he was dismissed because of a failed drug test.
Behanan is scheduled to appear in court on Wednesday.
Copyright 2018 WDRB News. All rights reserved.