LOUISVILLE, Ky. (WDRB) -- The manager of a local Bearno's Pizza is recovering after being stabbed by a customer on Saturday.
The incident happened at the location on Taylorsville Road near Bowman Field around 7:15 p.m. 
The store's owner told WDRB News a customer was picking up food curbside and became "irate" when there was an issue with his credit card.
According to an arrest report, Matthew Patton is a Postmates driver and tried to enter the restaurant multiple times, but wasn't allowed in because the restaurant is only doing curbside service.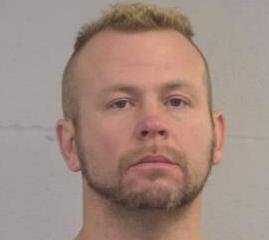 The manager went outside to try and calm him down. That's when Patton allegedly pulled out a knife and stabbed the manager in the arm.
Police were called and Patton was arrested. He's facing charges of assault and burglary.
The manager was taken to the hospital, where they got a few stitches and returned home.
Copyright 2020 WDRB Media. All Rights Reserved.