LOUISVILLE, Ky. (WDRB) -- Large gaps and guard rails held together with zip ties has some feeling uneasy about the condition of the George Rogers Clark Memorial Bridge, commonly referred to as the 2nd Street Bridge, over the Ohio River.
Visiting from out of town for a conference, it wasn't Whiskey Row or a bourbon distillery that caught Ken McLeod's eye.
"Everywhere I looked was a picture I wanted to take as an example of infrastructure that made me uncomfortable," McLeod said.
Instead, it was the rusted bolts, speeding cars, and gaps on the bridge that caught his attention.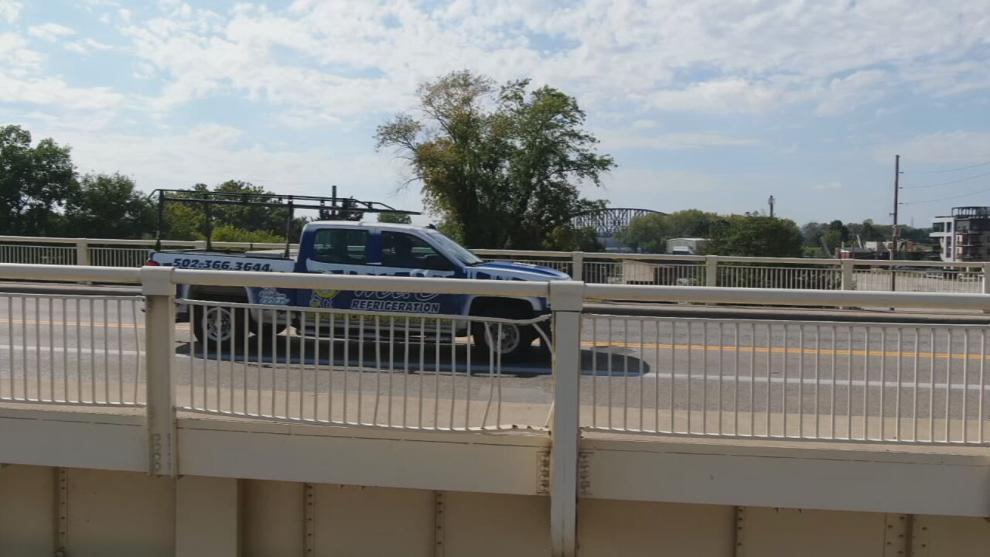 "Everything made it an uncomfortable experience for me and I just have really hard time imagining biking or running across the bridge, especially during rush hour," said McLeod.
Visitors are not the only one noticing the issues. Louisville resident Steven Kincaid said he is especially concerned about the railings and stopped walking the bridge a few years ago.
"Over the times and years of things going on, you don't see no type of reinforcement, legit reinforcement, not a zip tie," Kincaid said.
For Clarksville resident, Paul Kerr, he won't walk across the bridge with his toddlers.
"You hear my kids, you want to feel safe walking across the bridge," said Kerr.
In a statement provided to WDRB, KYTC said:
"A safety inspection was conducted this summer and this short-term alternative provides a safe way for pedestrians to continue use of the bridge while we continue plans for a permanent and systematic solution to address railing and sidewalk structure along the entire bridge. The bridge railing is hand fabricated and materials are not readily available."
But those who foot the bill want to see more permanent solutions, and soon.
"Every person on this bridge right now pays their taxes but yet their taxes ain't going to an infrastructure that helps them get back and forth wherever they're going," Kincaid said.
Related Stories:
Copyright 2022 WDRB Media. All Rights Reserved.