BARDSTOWN, Ky. (WDRB) — On the steps of the Nelson County courthouse, Dustin Collins picked up his guitar and stepped up to a microphone as more than 100 people, some openly carrying guns, watched in the cold, drizzling rain.
"From my cold dead hands," the Bardstown, Kentucky, native sang passionately.
Warning: This video contains profanity.  
It was a fitting song for the occasion. Collins and the others gathered at the courthouse Saturday to publicly support the Second Amendment, which they feel is under attack in states like Virginia, where lawmakers are seriously considering several gun control measures. They fear similar measures could be enacted in Kentucky in future years.
"The Second Amendment doesn't give us rights," said one of the speakers, who approached the open mic after Collins. "It's supposed to keep the government from taking them away."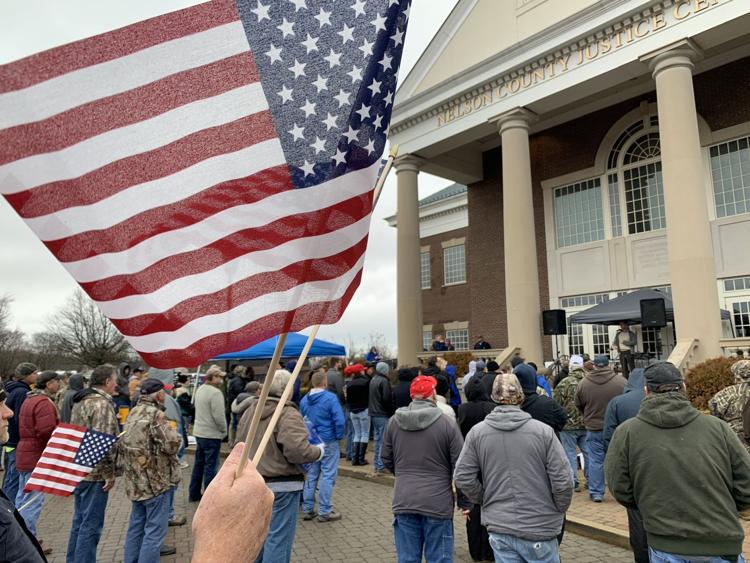 The rally was organized by a group called Nelson County United, which is pressuring the fiscal court in Nelson County to pass a resolution that makes the county's support of the Second Amendment crystal clear. It's a measure some argue doesn't do anything and is a waste of time for a fiscal court to even consider. It's also a measure the fiscal court in Nelson County doesn't yet support, according to Nelson County United organizer Matt Lacy, even though it has been passed in plenty of other Kentucky counties.
"I never in a million years thought that we would get the type of opposition from our leaders that we're getting," Lacy said.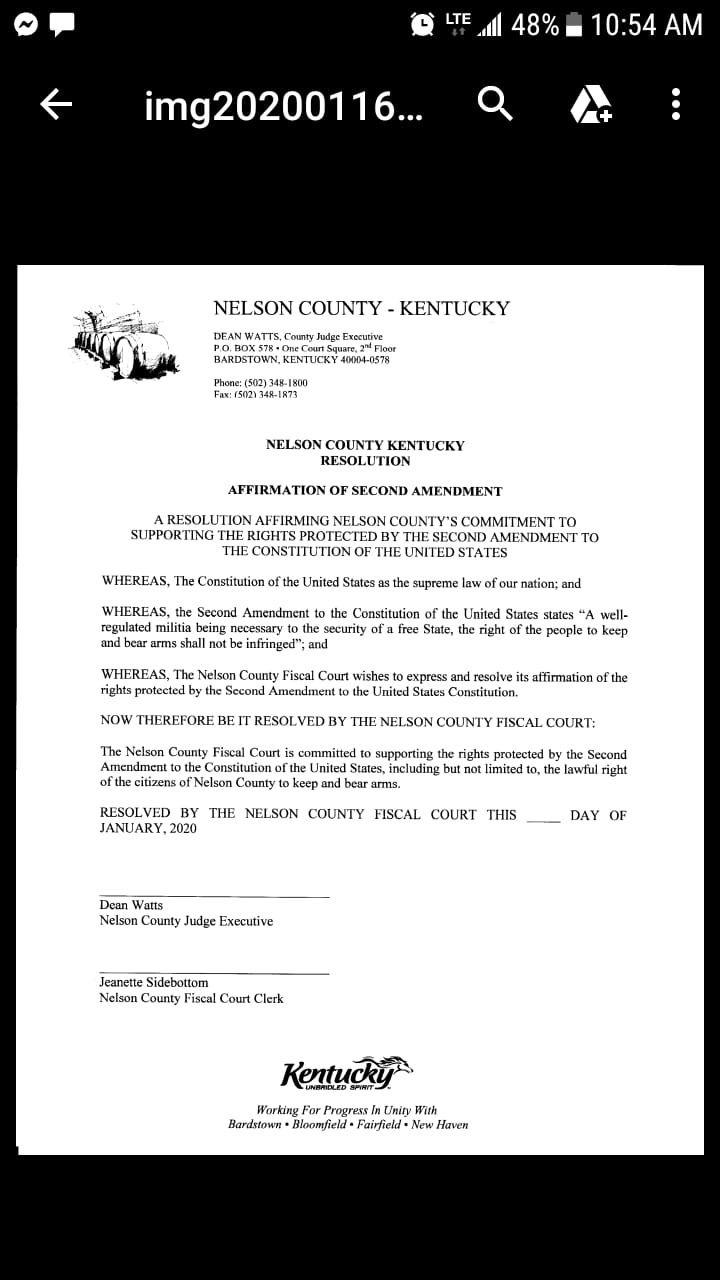 Lacy and others at Saturday's gathering vowed to replace their magistrates if they don't pass the resolution soon. 
"We have people in this audience right now that need to step up and run," one of the speakers said.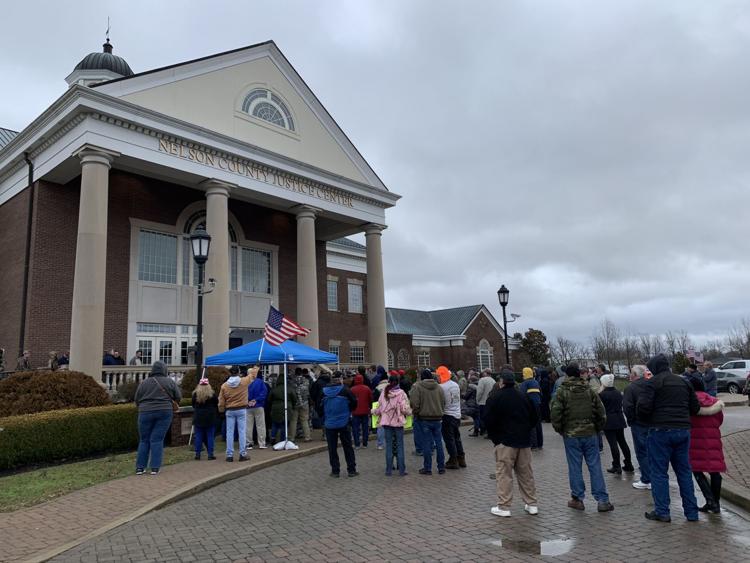 Mark Ballard, who attended the rally, is considering running for office and hopes others will do the same to help protect the Second Amendment from infringement.
"It can happen anywhere if people are not vigilant," he warned.
Ballard and others plan to attend a Tuesday morning meeting, at which they hope magistrates will vote on the resolution.
WDRB News contacted multiple magistrates for comment but has yet to get a response.
Related Stories: 
Copyright 2020 WDRB Media. All Rights Reserved.