BARDSTOWN, Ky. (WDRB) -- As counties across Kentucky become or consider becoming Second Amendment sanctuaries, a plan to do so in Nelson County has hit a snag.
That's surprising to Matt Lacy.
"We are trying to get our elected officials as well as our law enforcement officers to basically express their support for the Second Amendment and to oppose any laws that would infringe upon those rights," Lacy said.
Lacy is leading a group called Nelson County United, which is pushing for the measure. He hoped the county Fiscal Court would pass an almost two-page resolution that would declare the county a "Second Amendment constitutional county" that's opposed to any Second Amendment infringements.
However, in a meeting last week, Lacy said the county didn't pass the draft his group prefers and instead sent him back a much shorter version he considers to be watered down and ineffective.
Lacy said his group won't endorse that draft unless it's strengthened.
"Their resolution has no wording in regards to opposing any new laws that may infringe upon our rights, and that is what we're after," he said.
Martha Nest won't support the idea either but for different reasons.
"I believe in the Second Amendment," said Nest, a politically-active Democrat who lives in Bardstown. "I believe in the right to own a firearm."
However, Nest said the push for what could be an unconstitutional resolution is a waste of time. She said the Fiscal Court has other, more important responsibilities.
"My message to the Fiscal Court is ... this argument does not belong in Fiscal Court," she said. "No discussions about the Second Amendment are logical anymore, as far as I can see. Everything is an emotion on one side or the other."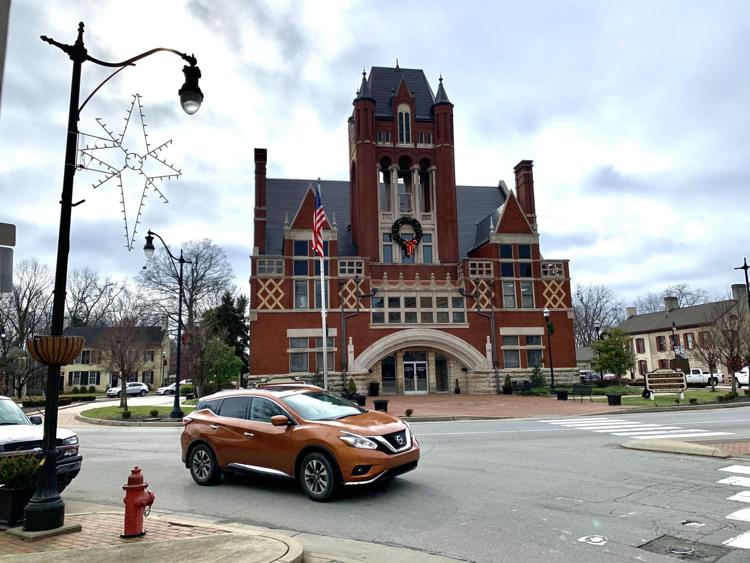 A call to Judge Executive Dean Watts for comment hasn't yet been returned. Lacy, meanwhile, said there will be repercussions if the Fiscal Court doesn't pass something his group deems worthwhile.
"Our weapon of choice is our vote, and we are going to make our vote count in the next election," he said.
He said the growing group likely has members willing to challenge current Fiscal Court members. He and those allies have planned a rally, which will happen on Saturday from 2-6 p.m. at the county courthouse.
Copyright 2020 WDRB Media. All Rights Reserved.