LOUISVILLE, Ky. (WDRB) -- In the lush, green backyard of their home in the Highlands, Bob and Barbara Weihe steadily rocked in sturdy iron chairs. As cicadas chittered in the background, the two octogenarians energetically took turns telling tales of bygone decades and thumbed through a hefty stack of photos.
"We had a lot of rainy years," said Bob with a laugh, as he grasped a photo of his wife, in a vibrant outfit, sheltered under an umbrella.
Meanwhile, Barbara unfurled a worn newspaper clipping that showed Bob and family members amidst a large cheering crowd in a photo on the front page of a 1972 issue of the Courier Journal.
Turns out, every significant chapter of couple's family history is tied to one event: the Kentucky Derby.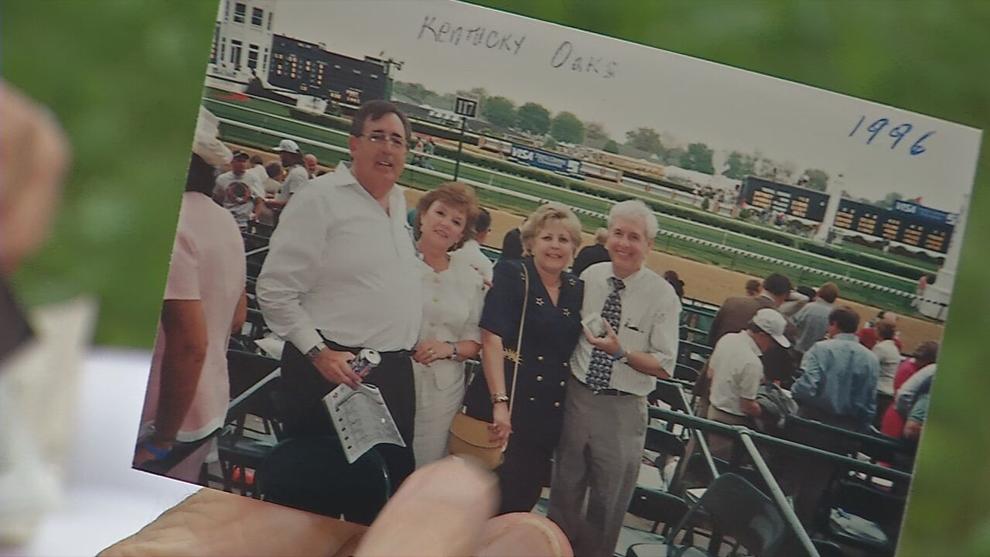 The Kentucky Derby in 1957 was their first Derby together. For the two lovers, who were just dating at the time, it required a bit of sneaking around. Barbara and a friend didn't have tickets, so Bob and a friend got creative.
"They somehow got upstairs and got passes — I don't know how — and dropped them down to us in their rosary cases," recalled Barbara with a smile.
The Kentucky Derby in 1989 was Bob's last Derby with his mother, who introduced him to and sparked his interest in the sport.
"She was in the wheelchair," Bob said, as he pointed out his mother in a photo.
At the Kentucky Derby in 1947, it all began for Bob. His mother took him to his first Derby. He was just 9 years old. His memory of it is a bit blurry.
"With my being so young and little, I couldn't see over all the people who were there, so she said, 'Well, just crawl up underneath people.' So I crawled up the fence and stayed low so I could see," he remembered.
Since 1947, the now-82-year-old has attended every Derby, 73 in all. He doesn't know of anyone else who can boast the same accomplishment. His wife, 83, has been with him for 62 of them.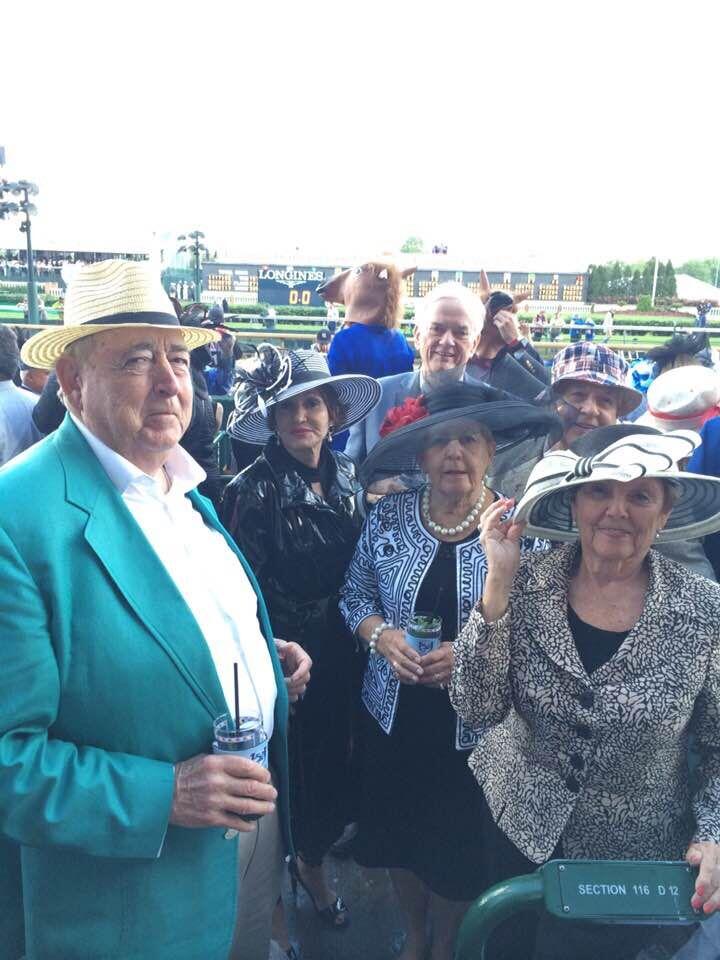 She said her husband becomes another person when in the stands on Derby day.
"Oh my gosh," Barbara said. "He's in another world. He is just in heaven. He loves it so much. He really does."
But now, Bob's streak will almost certainly break.
"I've kind of just put it in the back of my mind that I won't be there," he said.
Weeks ago, the Weihes were in luck. They secured rare tickets to be two of the 23,000 fans in attendance, which was the original reduced-capacity limit during the COVID-19 pandemic. Then, on Aug. 21, Churchill Downs announced that fans would not be admitted to this year's race, relenting amid a steady increase of coronavirus cases in Louisville in recent weeks.
Mark Weihe, who also has a sizable consecutive streak of Derby attendances, had to break the news to his parents.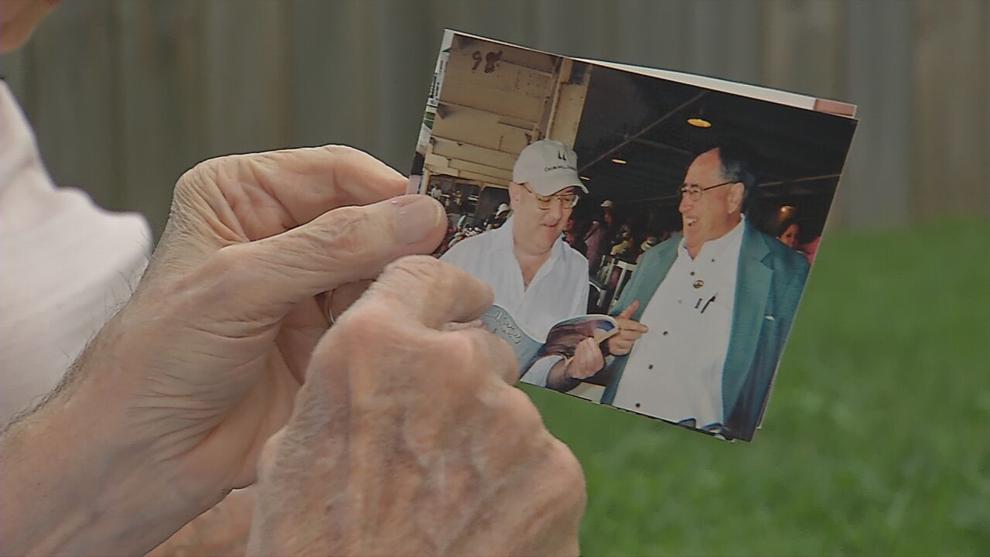 "I have a basement apartment," he said. "I was down there, and as soon as it came on, I walked upstairs and I was just dreading telling them."
Bob and Barbara, who avidly follow horse racing news, were already aware.
When the 146th running happens, Bob won't miss the horses, betting or elaborate outfits most. He'll miss the spirit of camaraderie being in the stands conjures. 
"It ... seems like we always had a mint julep when they played 'My Old Kentucky Home,' and that's very sentimental, you know, to me," he said.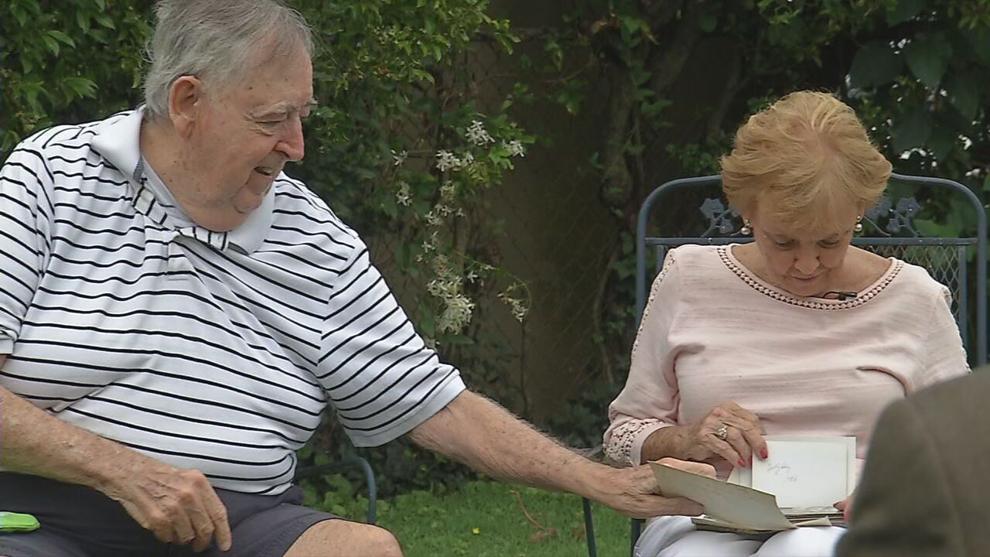 Holding on to a glimmer of hope, he and his wife haven't yet RSVPed to a Derby Party. Their grandchildren and friends are still hopelessly trying to find a way for the two to attend. The odds are not in their favor.
But even if 2020 breaks Bob's streak, the 73 years of family memories — so intertwined with "The Run for the Roses" — won't be going anywhere.
Copyright 2020 WDRB Media. All Rights Reserved.