LOUISVILLE, Ky. (WDRB) -- Jefferson County Attorney Mike O'Connell dropped felony rioting charges against 18 people on Tuesday, including Rep. Attica Scott, stemming from protests near the Louisville Free Public Library on Sept. 24.
"We would need clear-cut evidence that these individuals before you today were working with those who committed that property damage," O'Connell told Judge Lisa Langford Tuesday during the hearing. "The evidence we have reviewed thus far does not support that."
Scott, a Louisville Democrat, was detained while marching with protesters to call for justice for Breonna Taylor, a Black woman who died at the hands of white police officers serving a search warrant on her apartment on March 13.
"If there's anyone that thinks this was not political retaliation because some of us have signed on to a lawsuit with the ACLU against LMPD for tear-gassing us, or because we have filed Breonna's Law, then I have a conversation I need to have with you across the street at Injustice Square Park," Scott said in a press conference following the court hearing Tuesday.
Louisville Metro Police Department has accused Scott of being "part of a large group" that was ordered to disperse "and failed to do so," according to her arrest report, which lists charges of unlawful assembly, failure to disperse and first-degree rioting, a Class D felony. O'Connell said there is no evidence that the defendants are guilty of felony charges.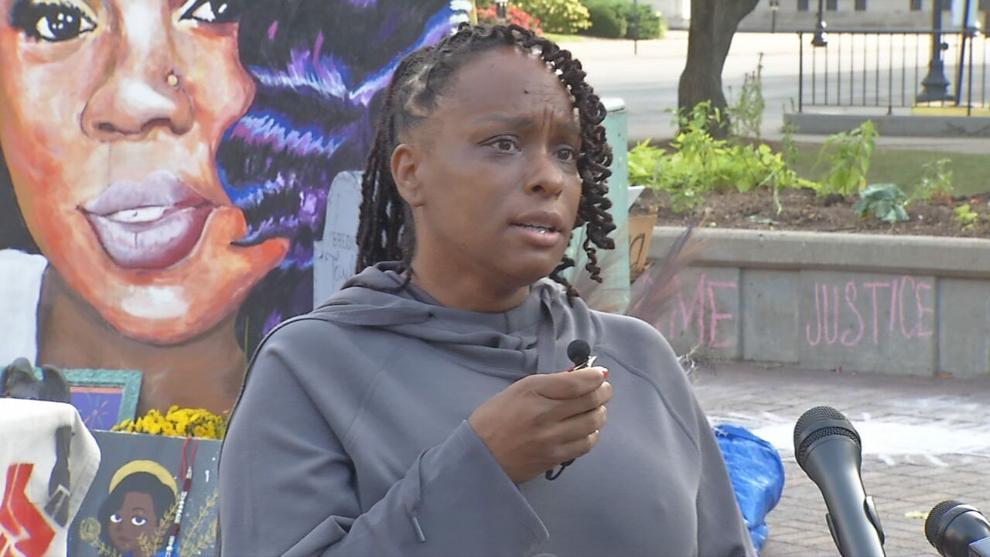 A WDRB News crew saw one person — not a group — smash a window of the main branch of the Louisville Free Public Library and throw a flare inside the building. 
Shameka Parrish-Wright, co-chair of the Kentucky Alliance Against Racist and Political Repression, was arrested alongside Scott, according to her attorney, Ted Shouse, who told WDRB News at the time that "it appears LMPD is targeting protest organizers."
NOW: @JeffCoAttyKY dismisses felony riot charges against 18 defendants including @atticascott4ky, @Ashantilynn01.

— Dalton Godbey (@DaltonTVNews) October 6, 2020
"This arrest and these charges are outrageous," Shouse said in a statement. "Shameka Parrish-Wright is a pillar of this community. She was arrested alongside a sitting member of our legislature for exercising her First Amendment rights."
Misdemeanor charges against Scott and others are still pending.
"What LMPD and the alphabet soup of law enforcement are trying to do is shut us down," Scott said. "They are trying to have power, domination and control over our bodies and our voices, and we will not allow it. We will be back in court."
Scott and others still facing misdemeanor charges are due back in court November 16.
Related Stories:
Copyright 2020 WDRB Media. All Rights Reserved.