LOUISVILLE, Ky. (WDRB) -- Kentucky state Rep. Attica Scott called her Thursday night arrest on charges of rioting "ridiculous."
Scott, a Louisville Democrat, was detained while marching with protesters Thursday night to call for justice for Breonna Taylor, a Black woman who died at the hands of white police officers serving a search warrant on her apartment on March 13.
Louisville Metro Police Department has accused Scott of being "part of a large group" that was ordered to disperse "and failed to do so," according to her arrest report, which lists charges of unlawful assembly, failure to disperse and first-degree rioting, a Class D felony.
"Subjects caused extensive damage at multiple locations including setting fire to the Louisville Public Library," the report states. 
Scott on Friday morning addressed her arrest after being released from Louisville Metro Corrections on personal recognizance. The legislator, who has authored a bill called "Breonna's Law" that would ban no-knock warrants statewide, joined attorney's for Taylor's family in speaking at Jefferson Square Park. 
"In Breonna's name, neither I or my teenage daughter, who was arrested with me, would try to burn down a library that our people need," Scott said. 
A WDRB News crew saw one person — not a group — smash a window of the main branch of the Louisville Free Public Library and throw a flare inside the building. 
Nearby protesters condemned that person's actions.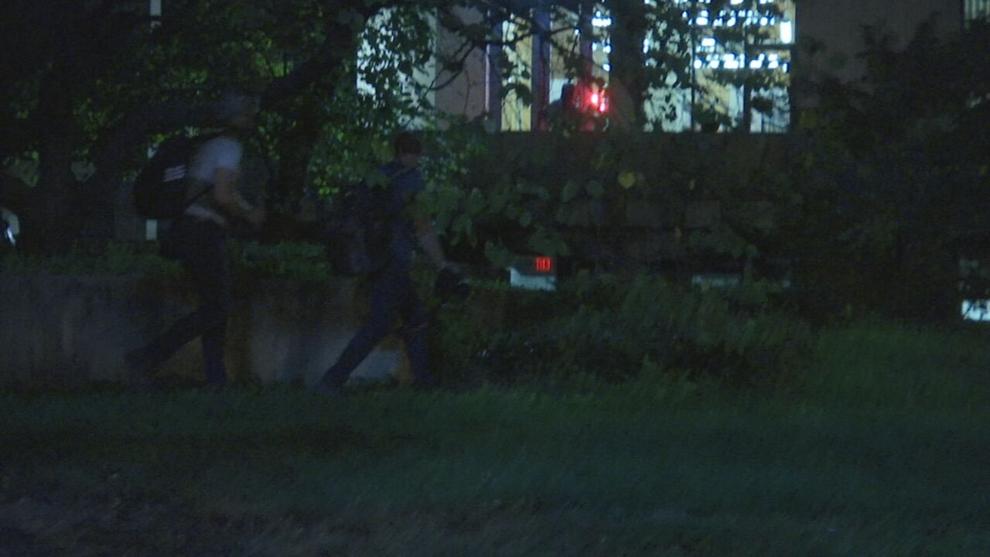 However, Louisville Metro Police interim Chief Robert Schroeder said even people who do not cause any damage can be charged with rioting.
"Under Kentucky's riot statute, anyone who is part of a group causing damage or riotous behavior is subject to the charge of rioting," he said. "It does not require an individual to actually have participated in the specific destructive act."
Schroeder said the destructive acts occurred over "several blocks" and for "an extend period."
"People could've disengaged from the march, not to be associated with the criminal activity," he said.
Members of the union that represents Louisville Free Public Library workers said Scott has supported libraries and that it's inconceivable she would try to damage one.
"We have seen no proof that the flare thrown into the library has done any major damage, nor that Representative Scott had anything to do with it, and find these accusations inconsistent with her character," the system said in a statement.
Scott on Friday morning shared an eight-minute video she recorded to her Instagram account that details the moments leading up to her arrest. 
Related story:
Copyright 2020 WDRB Media. All Rights Reserved.