MT. WASHINGTON, Ky. (WDRB) -- Related to COVID-19 or not, funerals don't look like they did before the pandemic.
And funeral directors say families are having to learn to grieve in different ways as limitations on crowd size remain. 
"It's been hard on us but a lot harder on families who are having to retrain their brains and their hearts on how to handle death," said Jonathan Rideout, funeral director and embalmer at McFarland-Troutman-Profitt Funeral Home in Mt. Washington. 
The funeral home is handling services for 50-year-old Tonya Brown, a Shepherdsville woman who passed away Jan. 24. Joshua Burnett, Brown's son, said his mother had several underlying health conditions, and coupled with a COVID-19 diagnosis, her body couldn't fight anymore.
"COVID just made it 20 times worse and damaged her heart and stuff and her heart just couldn't handle it no more," he said.
The pandemic has caused several families, including this one, to deal with not only the grief of losing a loved one but the financial worries that come from an unexpected loss. It's something those in the funeral business know all too well by now.
"We've certainly had our share of deaths related to COVID," Rideout. said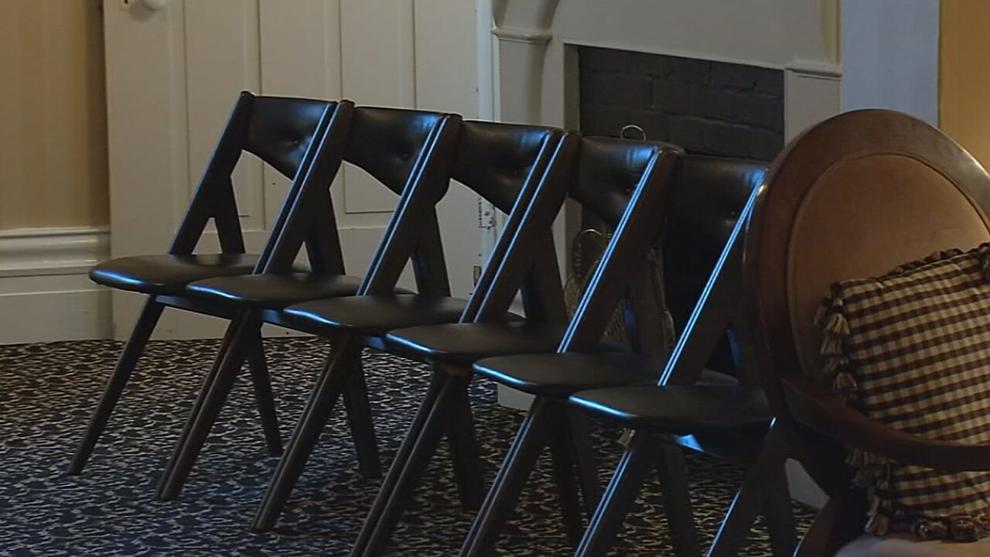 Rideout said challenges over the past 10 months have included attendance restrictions, sanitization plans, no food or drink inside, and enforcing distance. He said the funeral home is now up to 50% capacity, but he's relying heavily on virtual means to broadcasts services to other relatives or friends who can't be there because of the pandemic. 
"I believe even after the pandemic that will be a tool our industry uses," Rideout said.
While many industries have had to adapt, Rideout said funeral directors are the "last responders" where the health care workers are the "first responders."
"We're the ones left to try to put back the puzzle COVID has caused," he said. "We're the ones trying to get this family together, figure out how to celebrate the life of a loved one they've lost."
Rideout acknowledged the financial struggles many are facing through this time as well. 
"The unfortunate part is that we can't just 'give it away,'" he said. "This is our business and our livelihood as well. But we want to try and take care of them just like any family in need."
Burnett said he's thankful to be able to have a service for his mother, although there won't be that large crowd.
"Just stay close to your family," he said. "You never know when it's their last day. That's what I always tell people. Just stay close. She loved her children and grandchildren. We were really, really close with her."
Brown's funeral will be held at 7 p.m. Sunday.
Copyright 2021 WDRB Media. All Rights Reserved.