WARNING: Some of the photos above may be disturbing for some readers.
ELIZABETHTOWN, Ky. (WDRB) -- Roy Wright's collection of horses gives him purpose. A week away from his 81st birthday, Wright still lives to ride and glows as he tends to the horses in his barn.
Two of his four-legged companions are Generator, a 24-year-old Tennessee Walking Horse; and a 3-year-old Kentucky Mountain Pleasure Horse, named Sarge, which is a fitting name for a horse owned by a Vietnam War veteran.
"He was a dandy. I'm not kidding you. Ask anybody in the groups that we ride with, everybody thought that he was special," Wright said with a smile. "He and I clicked right from the start."
That special relationship only intensifies the pain Wright now suffers after someone made Generator and Sarge suffer.
Wright said sometime between Tuesday night and Wednesday morning, possibly around 4 or 5 a.m., someone approached his fenced-in pasture and shot the friendly horses.
"It was a large caliber," Wright said. "I know for a fact. It was a (.45)."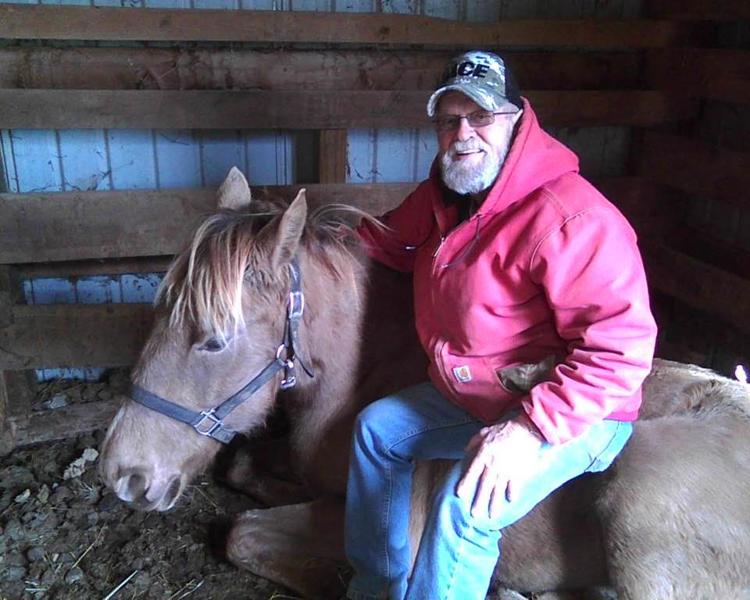 A bullet pierced Generator's neck, and the horse is now healing after a surgery. Four other bullets killed Sarge.
"I got mad, and I was really hurt," Wright said, as his voice trembled. "It just took me back in time. I hadn't been that mad or that hurt or that mad or that upset or that scared in 50 years."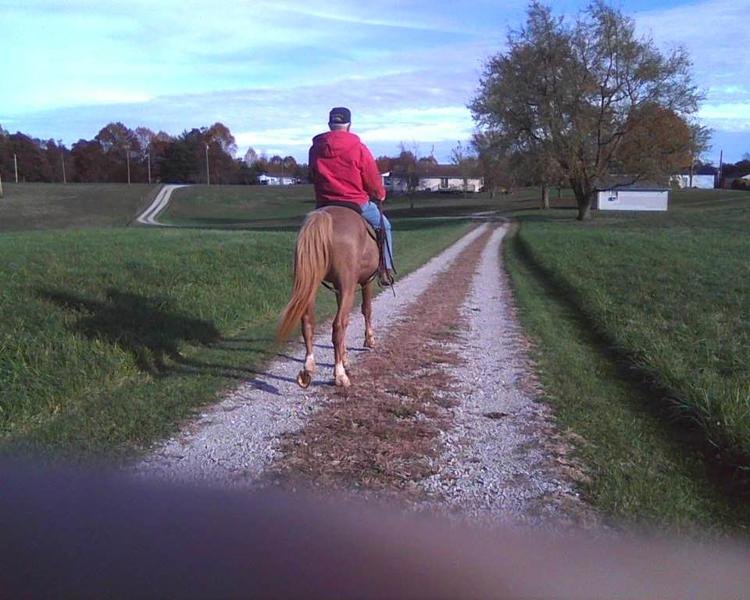 The who and the why are both still unknown, and Wright says that's scary.
"I don't fear for Roy Wright. No. I fear for you and the people down the road, because you never know what they're going to do," he said. "A lot of people start out killing animals first. Then they killing people. You find out they're some serial killer."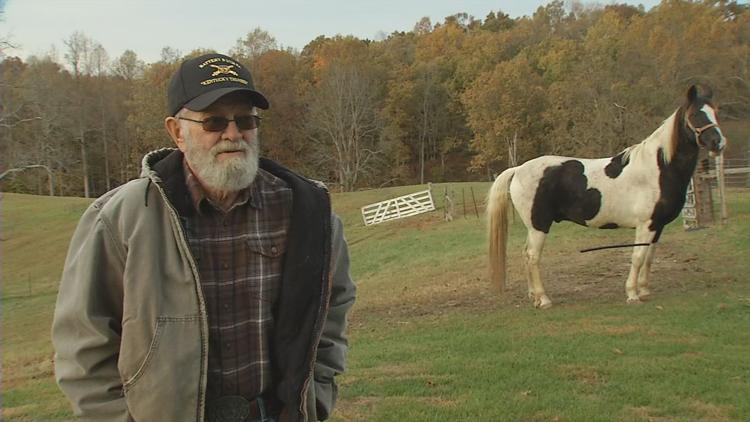 Wright said he hopes anyone with information will reach out to the Hardin County Sheriff's Office or Hardin County Crime Stoppers at 1-800-597-8123. Tips can remain anonymous and could be eligible for up to a $1,000 reward, according to a Crime Stoppers Facebook post.
Alternatively, Tanya Decker, a friend of Wright, also is pursuing tips. She can be reached at 270-589-7652.
Copyright 2019 WDRB Media. All Rights Reserved.