LOUISVILLE, Ky. (WDRB) -- A banner of buffalo stretching across Preston Street is getting quite a bit of attention from drivers and nearby businesses. 
"The feedback's been amazing," said Paul Zinner.
Zinner is with the Saint Joseph Area Association, where a subcommittee is making a push to bring some history into a future project. 
"Several years ago the Saint Joseph Area Association realized that Preston was created by buffalo for thousands of years migrating north and south down Preston, so we're commemorating that by raising funds for artwork to go in the median here," said Zinner.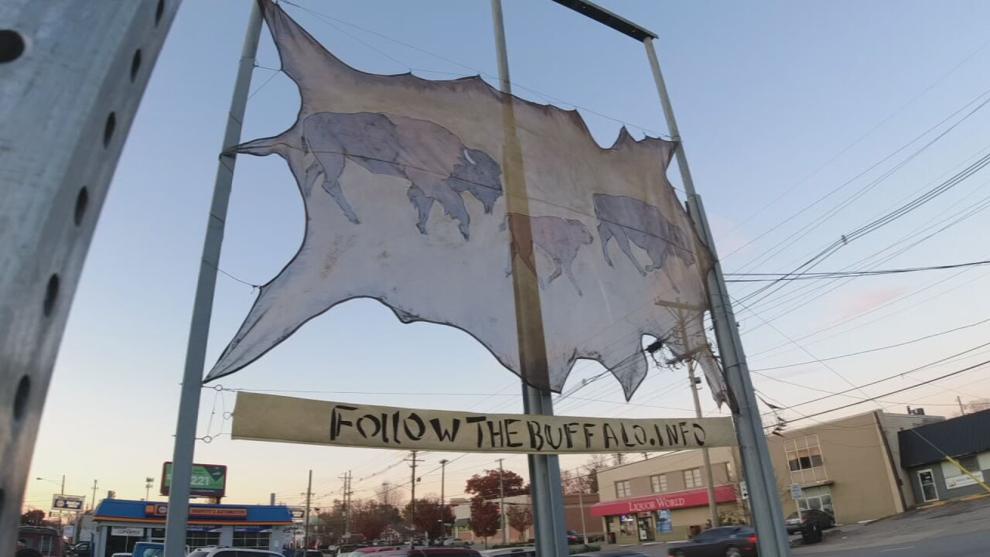 Right now, the group has a giant banner featuring three buffalos. The sign is stretched above the street by Shuffitt's Auto Services. Eventually, Zinner said the hope is to create a buffalo statue.
"The banner would come down but the artwork -- the buffalo statue -- would be permanent," he said. 
Zinner said it would be placed in a median on Preston Street between Clarks Lane and Harrison Avenue.
"What we're talking about is having a mom buffalo and baby buffalo or two in the median to commemorate the journey they made," said Zinner.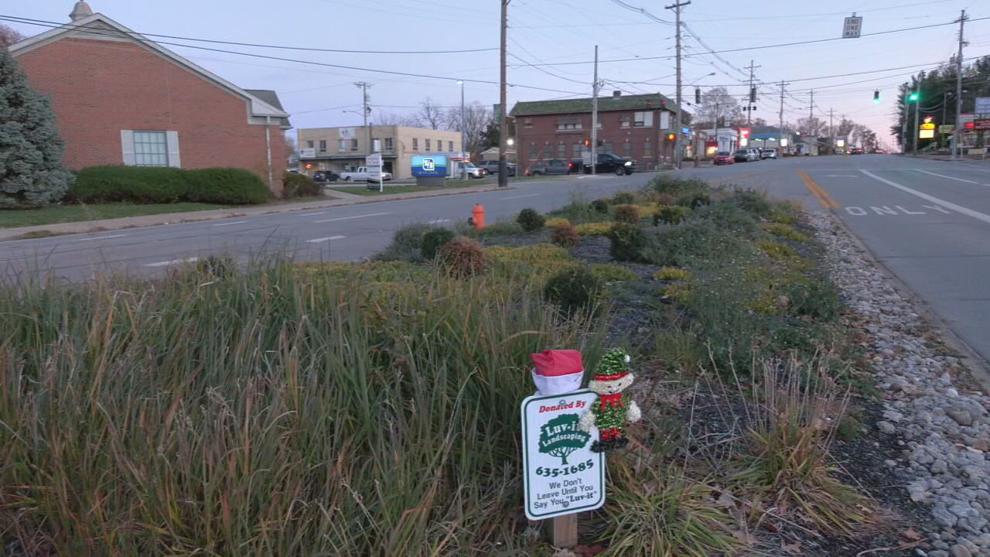 "We're envisioning maybe three -- a collection of three buffalo -- headed this direction, north, toward the river," said Katrina Johansen, a local artist who is helping with the project. She said the artwork will be life-sized.
The plans are still in the idea phase. Johansen said an artist(s) has not been chosen for the project yet. The focus now is to educate and bring in funding. 
"We've had so many businesses jump in and help us out with the signage going up, with fundraisers, spreading the word. We've been out speaking to neighborhood groups so we hope this continues and can get the word out," said Zinner. 
Zinner said so far the group has raised about $1,000. He hopes to raise around $10,000.
For details on the project's history and information on how to donate, click here.