LOUISVILLE, Ky. (WDRB) -- She fought for racial and gender equality, and now Louisville has a permanent place to remember her.
A historical marker for Nannie Helen Burroughs was revealed Wednesday morning at Muhammad Ali Boulevard and Eighth Street in downtown Louisville.
Burroughs, who was a suffragist, teacher and church leader, created the Woman's Industrial Club to teach skills to Black women. She was also a founder of the Kentucky Association of Colored Women and worked in the city for the Foreign Mission Board of National Baptist Convention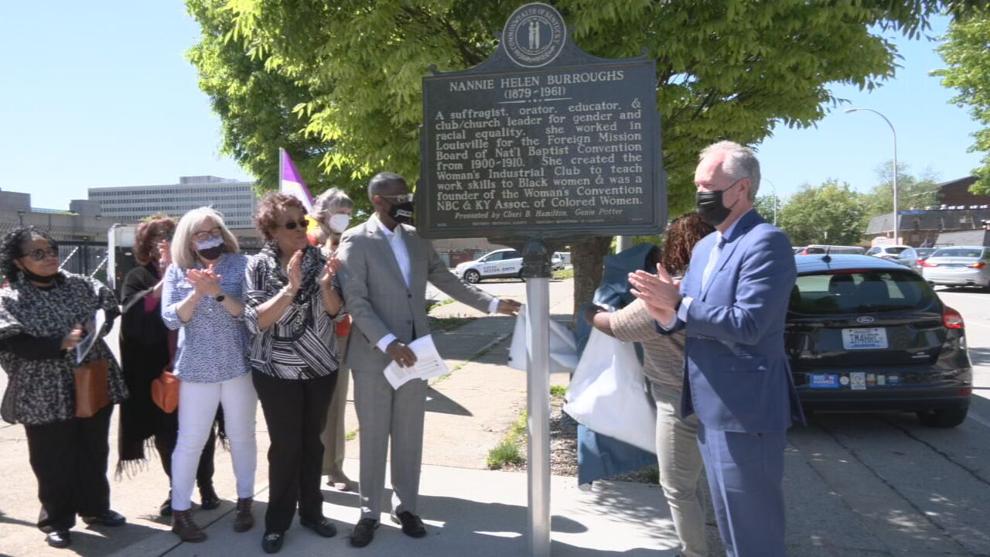 "We study history to repair its evils," said Dr. Kevin Cosby, president of Simmons College of Kentucky. "I'm glad for this historical moment to get some things that were wrong righted."
Burroughs died in 1961.
Copyright 2021 WDRB Media. All Rights Reserved.