LOUISVILLE, Ky. (WDRB) -- Recent changes meant to be traffic solutions on Lexington Road have instead caused traffic jams, but Louisville Metro Public Works believes that will change as drivers adjust to the new pattern.
Otis Reed, who has lived off Lexington Road for more than 20 years, said he's never seen it get backed up like it does now.
"It always flowed real greatly before. I could even get out (of my driveway) between 7:30 a.m. and 8 a.m. or between 2 p.m. and 3 p.m. Now, no," he said. "Traffic backs up here constantly like when they have trash pickup, for instance, or a bus stop. Traffic just backs up something horrible, and it's just difficult to get in or out certain times of the day." 
The road was brought down from four lanes to two single lanes and a turning lane. That, in turn, has made pickups and drop offs at schools like Holy Spirit and Sacred Heart Academy a headache for people living in the area.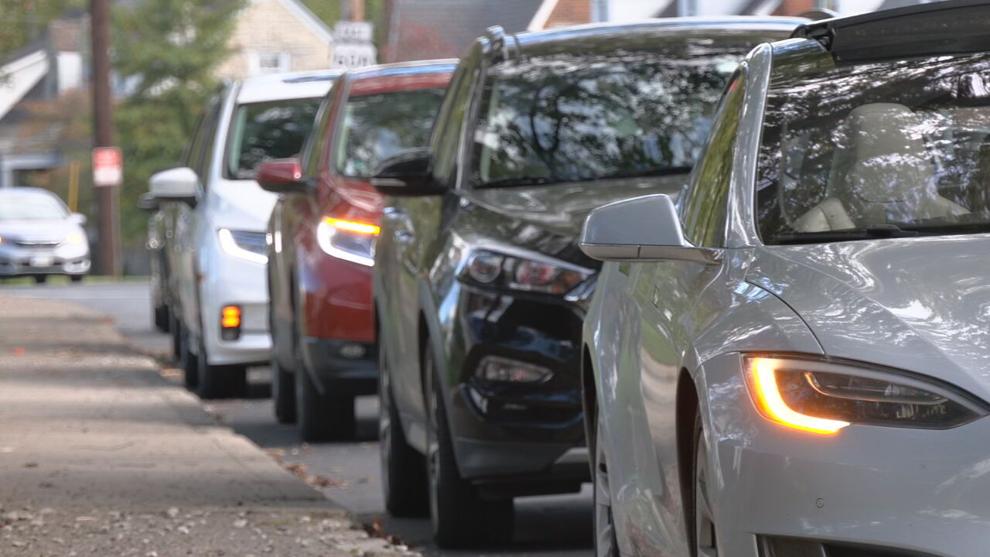 "Traffic is just horrendous twice a day," Reed said.
Dick Gowin, transportation division manager for Louisville Metro Public Works, has been hearing complaints and knows firsthand that last week — the first full week the changes were in place did not go well during student drop-off and pick-up times.
"Traffic came to a standstill," Gowin said. "I live here, I've seen it."
He said it comes down to a communication breakdown: parents not knowing the expanded shoulder and bike lane outside of the schools were meant for them.
"When this was switched last week, the motorists were unsure if they could really enter that space," Gowin said. "Once we get the parents to queue up like they are now doing at both schools, then I think it should travel a whole lot better. You can see the cars on the through movements are moving quite well through here now."
Gowin added that the whole point of the change — made in partnership with the Kentucky Transportation Cabinet — was to make the road safer, addressing complaints people had of drivers going too fast in these school zones.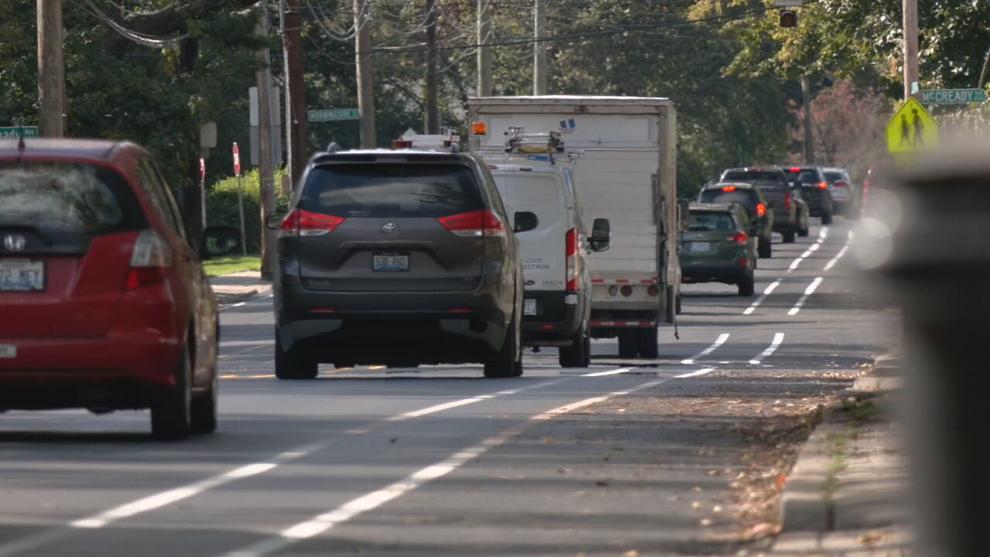 "This allows a separation of the travel lane from the sidewalk, so it's better for the pedestrian — gives a little space for bikes — and it makes the entire road safer. And that was the intent of this project," Gowin said. "During non-peak times for the schools starting up or letting out, it's operating beautifully and it's exactly what we're looking for." 
He is hopeful that as drivers get used to these changes, things will run smoothly.
"What we don't want to do is provide enough capacity for that one hour of the day, and then for 23 hours of the day, it's got extra lanes and then we get speeds," Gowin said.
Copyright 2021 WDRB Media. All Rights Reserved.