LOUISVILLE, Ky. (WDRB) -- The winter storm moving through Kentuckiana has forced the Louisville Metro Health Department to close the COVID-19 clinic at Broadbent Arena.
On Wednesday, the city's mass vaccination site closed early at 3 p.m. Anyone with appointments after 2:30 p.m. was contacted and invited to reschedule their appointments for later this week or next week.
The health department said they will also be closing the site on Thursday "due to the severe weather and in order to protect the safety of volunteers, clients and staff." Anyone who was scheduled to receive a vaccine Thursday will receive an email to reschedule "according to their availability."
As severe weather in the region continues, we will be closing our LouVax vaccination site at Broadbent Arena tomorrow, Thursday, Feb. 11.All individuals who were scheduled to be vaccinated will receive an email inviting them to reschedule according to their availability. pic.twitter.com/U2y19xYhsC

— LouMetroHealth (@LouMetroHealth) February 11, 2021
Health officials say doses will be reserved for anyone who had to reschedule their appointment. 
In Floyd County, Health Director Dr. Tom Harris was busy giving shots when we caught up with him. After deciding to stop giving shots at noon Wednesday, the county worked quickly to vaccinate people before weather hit.
"Basically we just start calling people and telling them to come in early," said Dr. Harris.
The county went from giving about 350 shots a day to 600 in just three hours Wednesday morning.
"If you're in our system and you're scheduled we have a dose reserved for you. So if you can't make it, call us. We'll reschedule it," he said.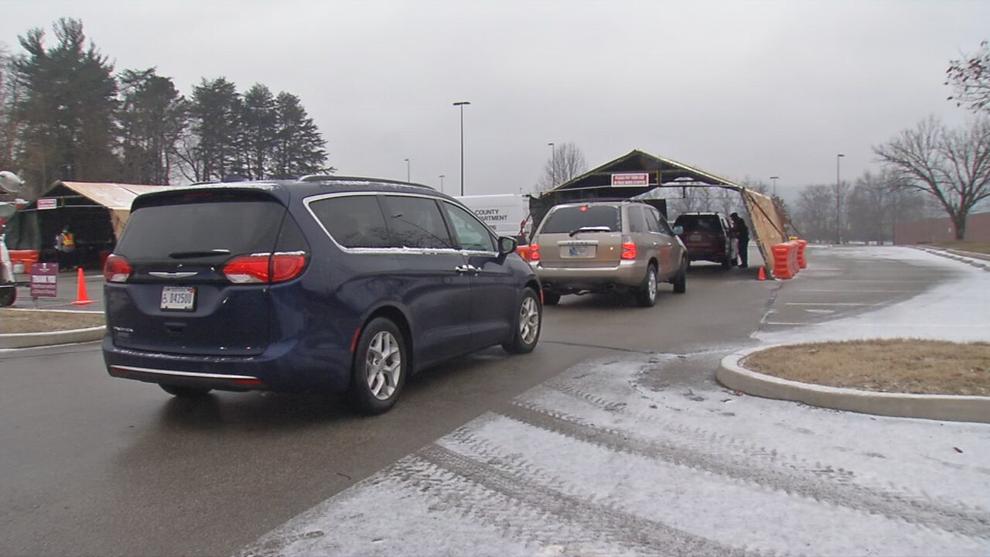 Gov. Andy Beshear announced Tuesday that the commonwealth's regional COVID-19 vaccination sites will be closed Thursday to ensure residents are not traveling amid dangerous conditions.
People with an appointment Thursday at one of the Kroger-run sites, located in Lexington, Bowling Green and Covington, will be rescheduled for the following week.
"Each of you has an appointment next Thursday at the same time and at the same location," said Gov. Beshear during a briefing Wednesday afternoon.
Beshear later said it was too early to determine if the sites will be able to open Friday.
The Shelby County COVID vaccination clinic on Wednesday is canceling appointments after 10:30 a.m. because of the weather. The clinic has been rescheduled to Monday, Feb. 15. Appointment times at the Shelby County Health Department will remain the same. If you are unable to attend your COVID vaccine appointment, please call (502) 390-2600 to cancel your appointment.
The Trimble County COVID vaccination Clinic on Wednesday is also canceled and rescheduled for Friday, Feb. 19. Appointment times at the Trimble County Fairgrounds remain the same. If you are unable to make your appointment, please call (502) 390-2600 to cancel your appointment.
Copyright 2021 WDRB Media. All Rights Reserved.