LOUISVILLE, Ky. (WDRB) -- Norton Children's Hospital said there have been 11 pediatric near-drownings in the city in the last month, an increase from the 17 all of last summer.
Erika Janes, Injury Prevention Coordinator for Norton Children's Hospital, said the numbers are alarming because with even a minute more, those near-drownings could become deadly.
"We're worried about them getting in over their head, literally, and that they will do something that they're just not ready for," Janes said.
She said three children in Kentucky have died from drowning in the first half of 2018.
One of the mothers that feels that pain is Debi McDonald, who lost her 3-year-old daughter Sami when she drowned in the family pool in May 2006.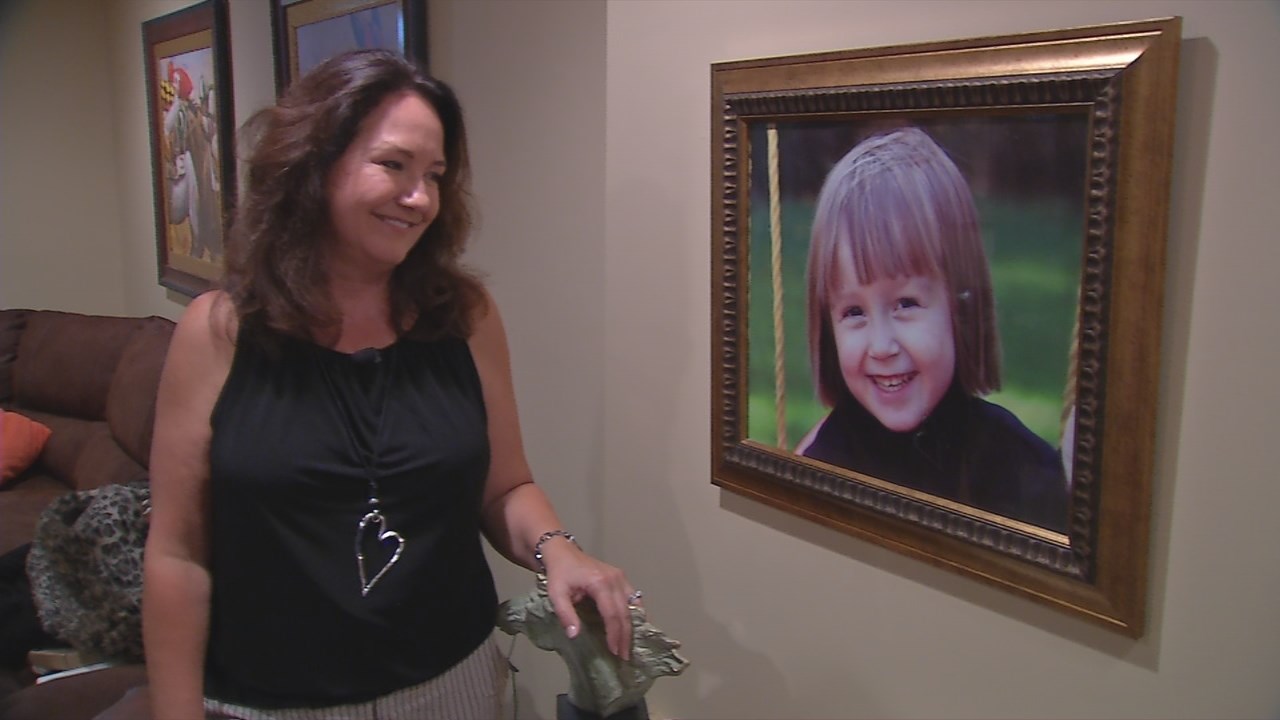 "Drowning is a silent thing to happen," McDonald said. "Once she was in and under that water, she wasn't heard or seen."
Sami was alone in the backyard for about 15 minutes after their was miscommunication between McDonald, her husband and Sami's grandmother as to who was watching her. The little girl made her way near the pool, which McDonald and her husband had been opening for the season.  
"What had happened that day is she went and got on her tricycle, and she rode her tricycle too close to the pool," McDonald said. "And that's how she went in."
McDonald said her family prided themselves on having a safe pool. She had many controls that went on the pool to prevent accidents, but they had not been installed yet since they had just begun opening the pool. When she and her husband realized Sami was missing, her husband ran outside and found her floating in the pool.
"I always say you're either in the storm, coming out of the storm or going into the storm," McDonald said about her family's tragedy. "That's just life."
However, McDonald did not let the incident keep her down. She realized there was something greater that could come out of her daughter's death, like helping others who have lost children.
"I have not allowed the tragedy of it to define my life, because that would mean I would live in that sadness and grief of that tragedy," she said. "I turned my life into something beautiful and gave it purpose."
McDonald started Sam's Rock to allow others a chance to find comfort after losing loved ones. 
Janes said there are many ways to help prevent drownings like teaching your child how to tread water for at least 30 seconds to one minute, making your child wear a flotation device like a life jacket and always having an adult watch the children in the water at all times. Although knowing how to swim cannot completely prevent drownings, she said it will give children time to handle themselves. 
Copyright 2018 WDRB Media. All Rights Reserved.