LOUISVILLE, Ky. (WDRB) -- Indiana State Police say a man is dead after a crash that happened in Jackson County.
According to police, troopers went to the scene of a two-vehicle crash on State Road 258, near Seymour, on Friday around 9 p.m.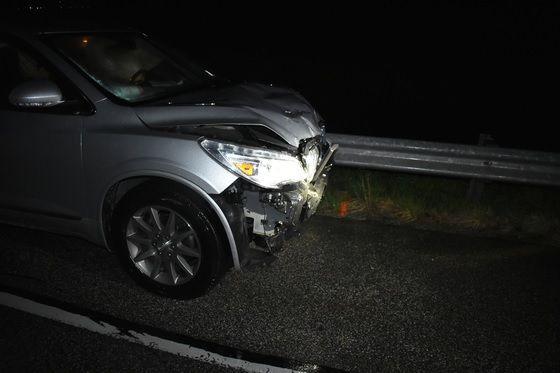 Officials say a red 2001 Chevrolet truck was going west on State Road 258 near the White River Bridge, just west of Seymour. For an unknown reason, the truck went off the north side of the road and hit a guardrail before coming to a rest, and was facing east in the westbound lane of State Road 258.
According to police, the Chevrolet truck was then hit by a silver 2014 Buick SUV that was going west. Both vehicles came to rest in the road.
Investigators say the driver of the Chevrolet truck, 61-year-old Lamar Anderson, of Vallonia, Indiana, died following the crash. The driver of the Buick SUV was taken to the Schneck Medical Center in Seymour to be treated for non-life threatening injuries.
Authorities say toxicology results are pending for both drivers.
The crash is still under investigation.
Copyright 2019 WDRB News. All rights reserved.