LOUISVILLE, Ky. (WDRB) -- Professors at Indiana University hope to find out if football is safe for kids.
The professors are studying nearly 30 players on the Bloomington North High School football team this season to learn more about the effects of repetitive hits. A special mouth guard records every hit during practices and games, and the data is sent in real time to a computer in the press box.
Coaches can see time stamps and the level of impact a player received on each hit.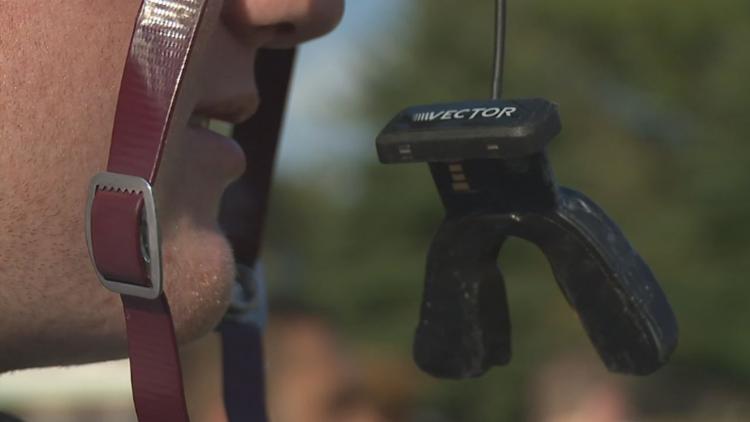 Before the season, each player had an MRI along with blood, saliva and eye tests. At the end of the season, they'll take the tests again.
"One of the goals of this study is can we get to a point where we say this number of hits as a threshold is safe," said Jon Macy, an assistant professor at the IU School of Public Health. "Maybe, after a kid sustains that many hits over the course of the season, they need to take a break."
Copyright 2019 WDRB Media. All Rights Reserved.