LOUISVILLE, Ky (WDRB) -- Some parents and kids had to hustle to get back into the back to school routine Wednesday, but some may have been in too much of a hurry.
Hundreds of buses hit the roads for the first day of school. But are the drivers going too fast with your kids on board?
WDRB News caught some JCPS bus drivers breaking the law before the first bell rang. We used the radar we've used in previous WDRB investigations to check the speed of JCPS buses. The Stalker brand radar equipment we used is the same used by police.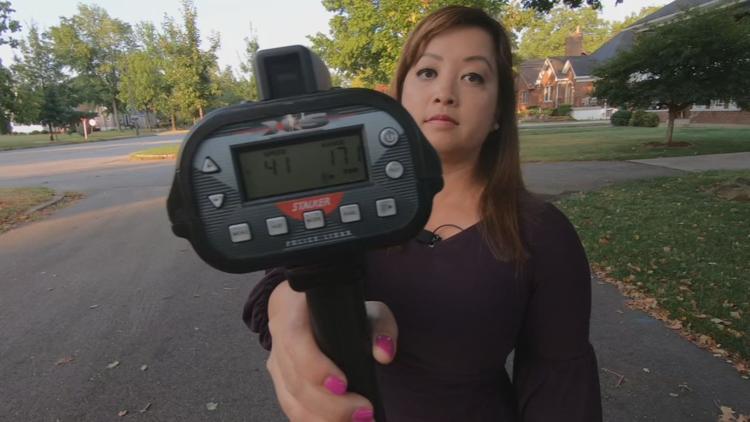 Once again, it wasn't hard to find buses breaking the law. For this story, we only counted buses going 10 miles or more over the speed limit. We started with the high school and middle school routes.
A trip down Southern Parkway found bus 1869 going 36 in a 25 mile per hour school zone. 
On Newburg Road near the Watterson Expressway, we found bus number 0231 going 48 in a 35 mile per hour zone. 
But the biggest violator we found was again on Newburg Road near the Watterson Expressway. One bus going 50 miles per hour in a 35 mile per hour zone. In total, we caught three speeding buses on Newburg Road.
We went to the same locations as we did in previous WDRB investigations.
John Stovall, who represents the bus drivers with Teamsters 783 represents the bus drivers, said JCPS drivers are some of the best in the country and most aren't speeding.
"I'd say probably a small percentage, you know what I mean? he said. "Still they're 100 drivers short, and they got to make that time up."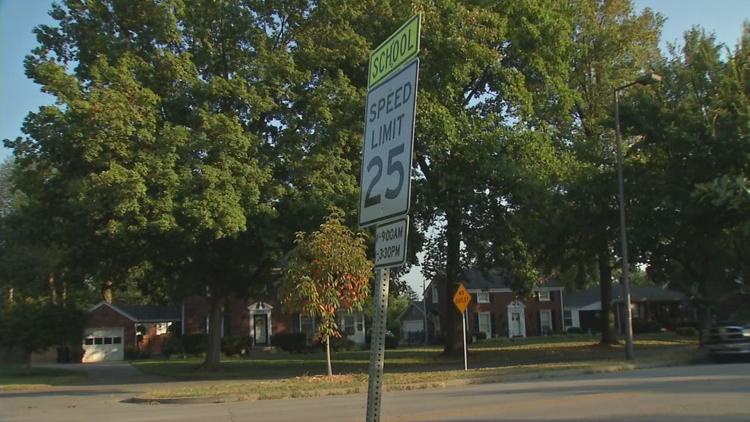 But on Tuesday, JCPS Director of Communications and Community Relations Renee Murphy said the district was in good shape.
"The good news is with transportation, we're in good position," she said. "All of our bus routes are covered. So we have a bus driver for every route this year."
In our investigation, we also checked elementary school routes and went back to Southern Parkway. A sign reminds drivers to slow down. It clearly shows it's 25 miles per hour in the school zone between 7 a.m. and 9 a.m.
We caught bus 1068 going 41 in a school zone. 
WDRB News found 11 speeding school buses in that location in less than an hour. The highest speed was 17 miles per hour over. It was bus 1002 going 42 miles per hour.
Our past two investigations found a total of nearly 50 speeding buses. 
"I would always tell them to go five miles under the speed limit," Stovall said. "It would keep them from having newscasts like this right now."
On the first day of school for JCPS, running the radar only at two locations, we clocked a total of 14 speeding school buses.
"Some of them are new drivers, and they want to make sure they get to their stops on time, because you have kids there," Stovall said. "They don't want parents calling and complaining."
Murphy released a statement for JCPS:
"We will address what happened this morning with those bus drivers," the statement read. "All of our drivers go through extensive training before ever going out on the roadways."
Stovall said he thinks the buses will slow down and to just give it a few days as drivers get used to their routes.
"I always caution them to go slower, that way it's safer for you and everyone else,' Stovall said.
Copyright 2019 WDRB Media. All Rights Reserved.