LOUISVILLE, Ky. (WDRB) -- The NoCo Arts and Cultural District continues to grow in downtown Jeffersonville. Now, they're looking for more people to help keep the creativity going.
"Just a few years ago it didn't exist so it's to me personally it's an ever growing community opportunity," said Sarah Young, a resident artist and public arts commissioner. 
Pops of color and bold, beautiful murals bring creative life and spirit to downtown Jeffersonville thanks to the arts district.
"This feels accessible and welcoming, and it also provides inspiration to people on the fence about being an artist and they can realize what their potential is," Young said. 
Centered around the area of Michigan and Court Avenues, NoCo is an explosion of public art with its iconic painted water tower, wildflower installation and story trail.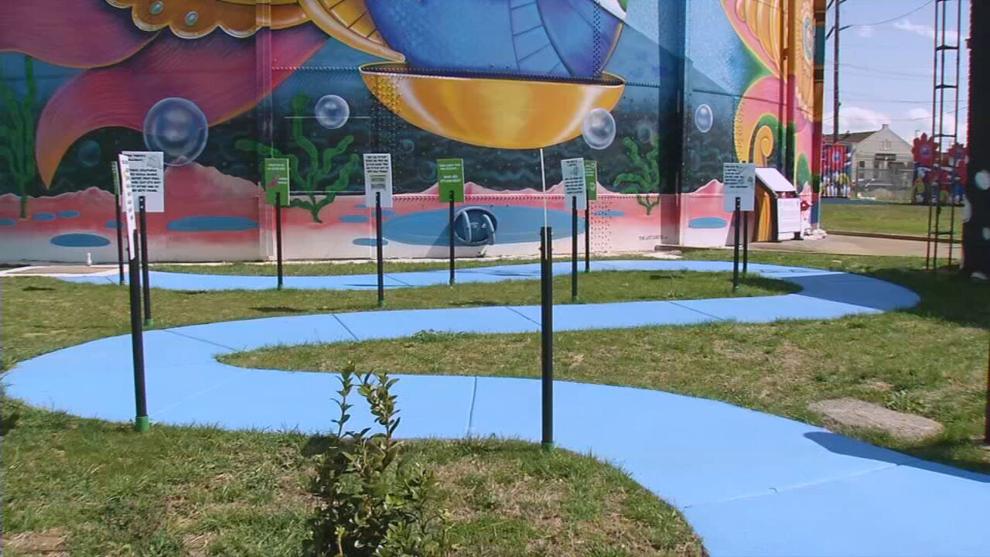 "Jeffersonville has identified as a city that focuses on developing artists, supports their businesses and provide artistic opportunities for the community," said Emily Dippie, public art administrator for the City of Jeffersonville.
Now, they're looking for more artists to add to the canvas. They're looking for artists for several upcoming projects. First up, an artist to design the path for a Wayfinding painting event to be held in June.
"This community event will be a chance for community members to become artists themselves through helping us pain in a mural path from the base of Big Four Bridge to the front door of the NoCo Art Center," Dippie said. 
The deadline for applications is April 16. Artists are also needed to design a series of small scale sculptures.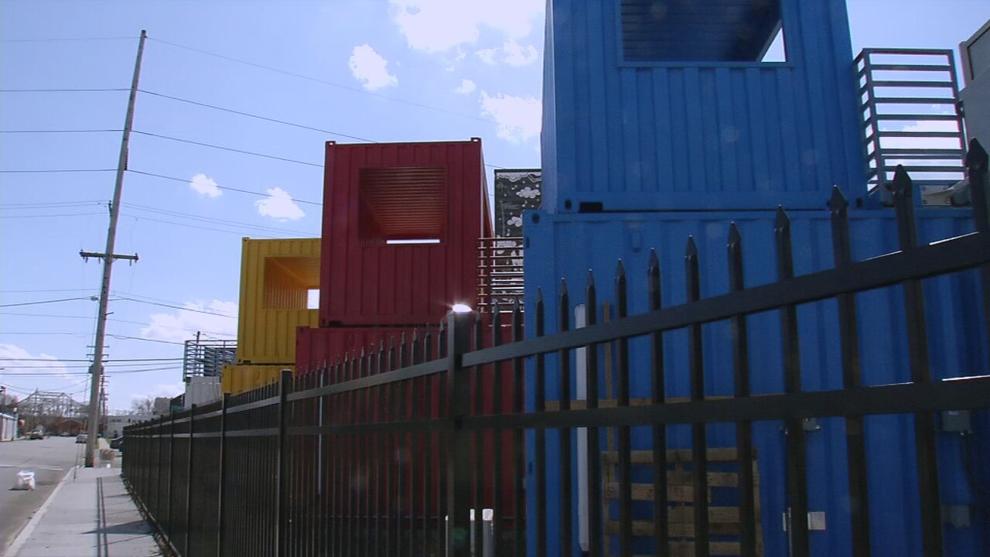 "We're thinking 4 to 6 inches kind of pieces that we plan on hiding around the no co district and downtown and let community members experience a hunt to explore the district," Dippie said. 
The call for entries closes on May 7.
More projects are planned for 2021, including one of the more high-profile projects. At the corner of West Seventh Street and Michigan Avenue, construction is ongoing on the depot entertainment space, an artists village built from brightly colored shipping containers.
"That space will be a stage space and a bar but it will also support artists to have brick and mortar businesses. So those containers will actually be space for artists to have retail space," Dippie said. "The depot's construction has not yet been finalized. With COVID, things have been a little up in the air, but we do hope to launch that in a year or so."
Also blooming in the district, anew public garden to be planted by the water tower.
"It's a paintbox garden so it's going to be themed around the color wheel," Young said. 
If you're an artist looking to apply for either call for entries, you can find information by clicking here. 
Copyright 2020 WDRB Media. All Rights Reserved.