LOUISVILLE, Ky. (WDRB) -- A lot of memories were made at the Kenwood Drive-In in south Louisville. Now it's a piece of Kentucky history.
The Kenwood Drive-In was honored with the Commonwealth's newest historical marker. Councilwoman Vicki Aubrey Welch helped unveil the new marker Tuesday afternoon.
The Kentucky Historical Society, and representatives of the Iroquois Neighborhood Association helped dedicate the new landmark and remembered the days the drive-in was open for business.
"Drive-ins are a dying breed. At the time that this particular drive-in closed, it was the last operating drive-in in Louisville. So this was the last one. It was one of the most significant ones. It was state-of-the-art, when it was built. And today, the day that we chose to do this dedication, would have actually been the 69th anniversary of the grand opening of this drive-in," said Stefanie Buzan. 
The historical marker notes that the 71 by 72 foot screen was billed as the biggest in the South, and could withstand 100 mph winds. Kenwood closed in 2009, and the original marquee was restored in 2013.
If you were at Kenwood Drive-in at its grand opening on July 31, 1949, you would have seen the film "El Paso" featuring John Payne, Sterling Hayden, and Gail Russell.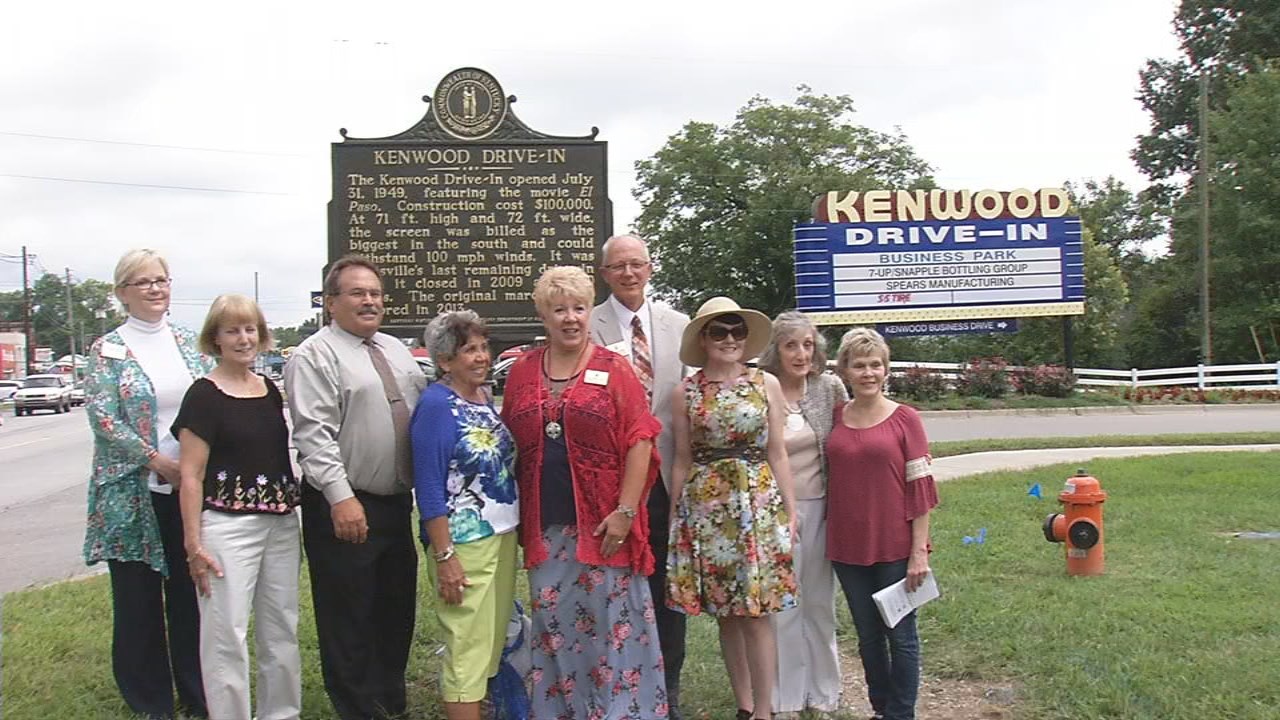 Copyright 2018 WDRB Media. All Rights Reserved.