LOUISVILLE, Ky. (WDRB) - When we last checked in with Louisville's McFarland family, it was a little over two years ago, early in the pandemic and they were just starting to get big on social media. A blinding lights dance video had over 10 million views.
The dream was for the McFarland boys to be able to quit their day jobs and do the videos full-time. And that is exactly what has happened.
"After that video, it took about three of four more months to where we started getting enough brand deals to where we decided it's time," said Colin McFarland.
"He's hounding me, 'Like Dyl, you gotta quit your job. We gotta do this full-time' and I'm like 'Dude, I just got a full-time job. I don't know about this,'" said Colin's younger brother Dylan McFarland. "He really was like, 'Now is the time.'"
"Who's gonna tell mom and dad," added their father Dan McFarland about that decision two years ago.
It took a little convincing but mom and dad are on board and still starring in many of the videos.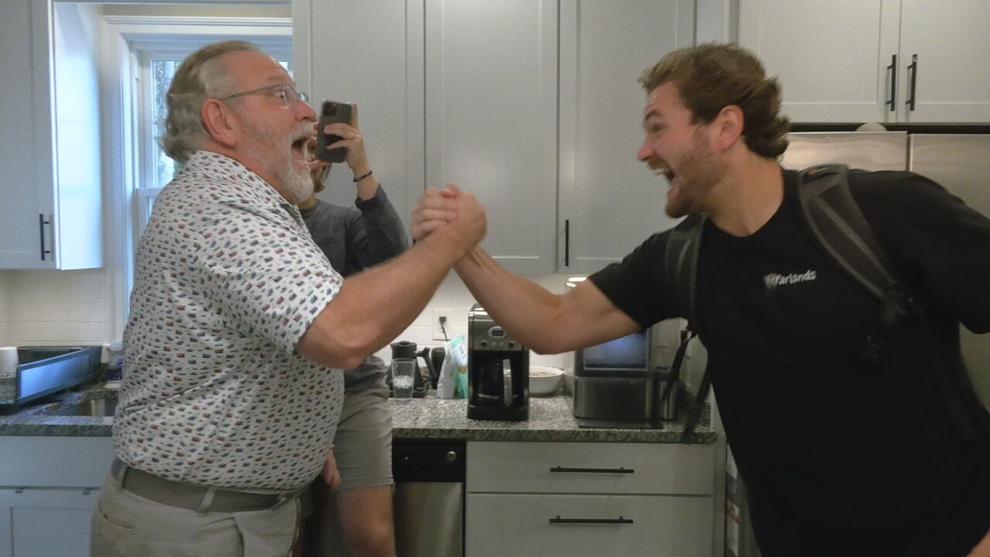 "I love it when we go out in public to film a video and dad's like, 'Guys, I'm a grown man. I can't be doing this in public' and we're like 'Just do it, c'mon,'" said Colin. 
"And he always does it," added the boys mother Kathy.
"From the moment we started, it hasn't started feeling like a job yet, even though it is," said Colin. "But we still just meet at home, goof around for a couple hours, record some stuff and throw it on the internet and we're like 'Let's do that again tomorrow.'"
"People always ask us all the time, 'Are you guys actually like this off camera,' said Dylan. "They're like 'Why do you guys like each other so much?' And we're like how do you not love being around your family?"  
Their contagious brand of family fun has already taken them to places they never dreamed. Like the red carpet to interview Hollywood stars for the Adam Project movie, where they realized they might be as big as many of the stars.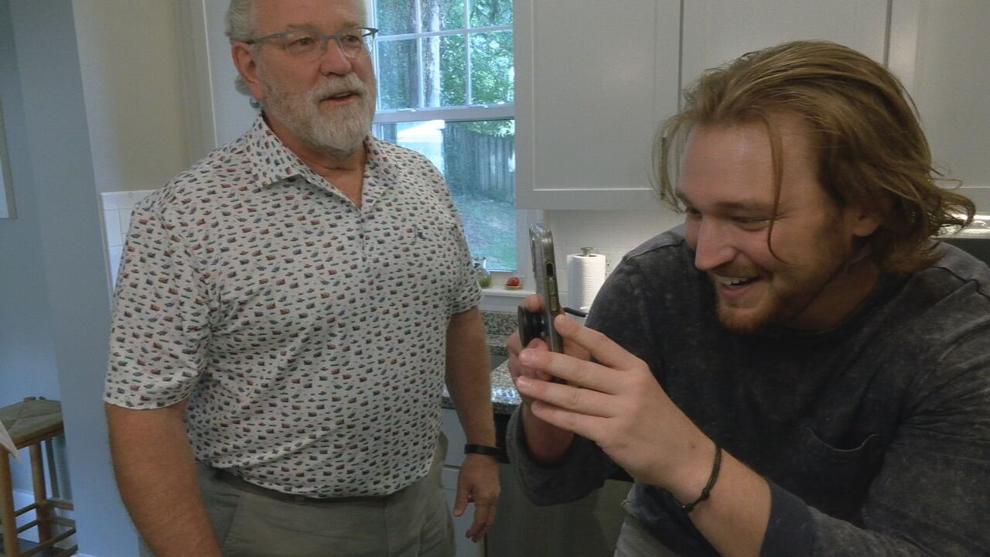 "Jennifer Garner came up and was like 'Hey guys, how are you? We've seen your faces,'" said Colin.  
Colin is the main idea guy and does the shooting and editing. Dylan handles the money and deal-making. And older brother, Mitch, still appears in some videos as well.
They make anywhere from two to five or six videos a week and laugh their way through all of them. They post to TikTok, Instagram, YouTube Shorts or all of the above and about a quarter of the videos are now branded. They have a manager and are up to about one hundred brands. 
They wouldn't reveal what they're making, but did share this. 
"We just landed a brand deal that is six figures for a year and that's just one brand," said Colin. 
And there's not really a worry about how long this may last.
"I really don't," said Kathy. "I think that they have so much creativity that they just keep seeing further and further down the road." 
Another thought is to get Dan in a movie. Colin is writing a screenplay. The family believes the possibilities are endless. 
Related Stories:
Copyright 2022 WDRB Media. All Rights Reserved.