LOUISVILLE, Ky. (WDRB) -- Just a few months after bringing home a world title, Louisville boxer Carlos Dixon hopes to land another knockout blow.
On Saturday, Dixon defends his WBC Youth Silver Super Featherweight Championship at Memorial Auditorium.
"I am just grateful that the city is supporting me," said Dixon, also known as RTG, an homage to Muhammad Ali which stands for "return to greatness."
Dixon will be defending his title against Luis Ronaldo Castillo, an up-and-coming Mexican slugger with a boxing pedigree.
"We are fighting guys that are taking steps up each time we fight," Dixon said.
For the past 10 years, James Dixon has carefully guided his son's career and said Saturday's title defense is a significant challenge.
"He's got 17 KOs. He's got more KOs than we've got fights," James Dixon said. "But guess what: We know what we're doing in Louisville, Kentucky."
Dixon trains at Louisville's TKO Boxing Gym, which is shrouded in pictures of boxing greats, mainly Ali. And as he trains in the shadows of the greatest, both father and son know there are a lot of high expectations.
"And it's a good shadow to be in ... the GOAT," James Dixon said.
Both Dixons are reminded of one of Ali's famous quotes.
"I predict that Louisville, Kentucky will have another world champion," Ali said after defeating George Foreman in The Rumble in the Jungle in 1974.
"He predicted it, now it's here, and now I'm defending it," Dixon said.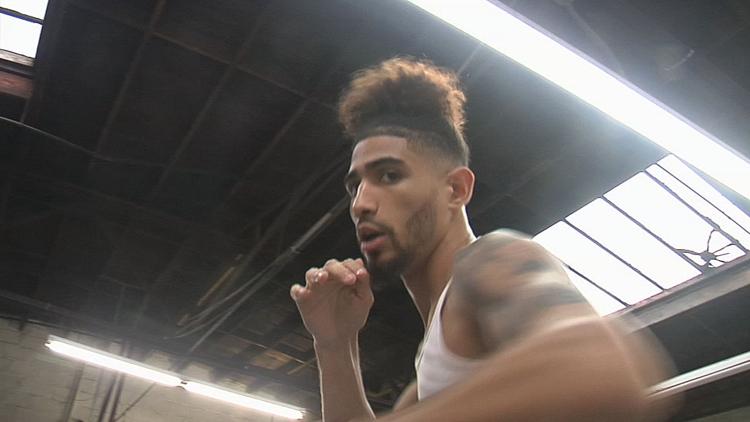 "He said, 'Dad, that's going to be me,'" James Dixon added.
If Dixon gets the win Saturday, he will be in line for the WBC's gold version of the same championship. James Dixon said his son will be prepared, but they're hoping to have some help in their corner when the bell rings.
"He works hard. He stays out of trouble. He's not going to embarrass us," James Dixon said. "But we definitely need our city to just come out and just represent boxing as a whole."
Copyright 2020 WDRB Media. All Rights Reserved.