LOUISVILLE, Ky. (WDRB) -- With a bright orange life jacket strapped around her waist, 3-year-old Jayanna giggled as she built up enough courage to slip into the cold, wavy water.
Sitting just feet away on a sun-bleached picnic table, Zula Bailey-Parker watched Jayanna, her granddaughter, like a hawk.
"Y'all get back down here with her," she called to her older grandsons, who had also jumped in.
For Bailey-Parker, the trip to Algonquin Pool in west Louisville was the perfect ending to a long Fourth of July holiday weekend. Her family has been visiting the pool for years.
"This is the only pool in the west end for everybody to come to," she remarked, her eyes glued to the water.
This pool is timeless, but time has left its mark. The grandmother says the pool has not kept up with the times either.
Several of the fences surrounding the pool are damaged, the bath house is dated and the pool itself has faced maintenance issues in the past. Those familiar with Algonquin Pool say it leaves a lot to be desired when compared with other pools across the region.
"Nothing has been done to this pool. It's been like this for years. There's nothing new about it at all. Nothing. Nothing has changed at all," she said. "Update it, rehabilitate the pool."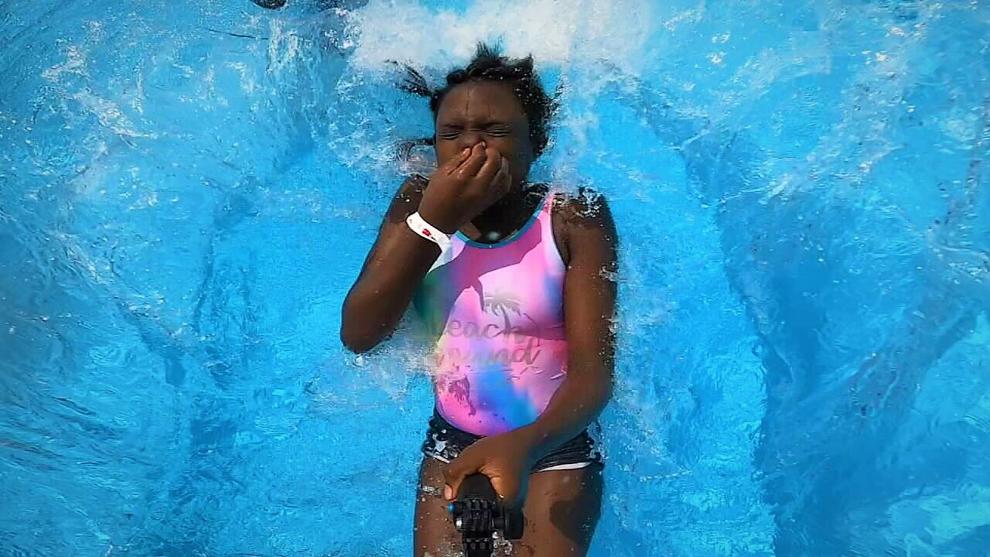 Shauntrice Martin is on the same wavelength. Martin brought Black Market, a Black-owned grocery store, to west Louisville to improve the community's health by increasing its access to fresh, healthy foods.
Martin says the community's access to a public pool is just as vital.
"It's imperative that we have places like the Algonquin Pool, so we can access healthy, safe places to exercise and, you know, to improve our general wellbeing," she said.
Martin hopes city leaders can use stimulus dollars granted to Louisville by the American Rescue Plan (ARP) to invest in or renovate the Algonquin Pool.
Just weeks ago, Metro Council passed the operating and capital budgets for the current fiscal year, which began on July 1, but city leaders still have to figure out what to do with the federal funding.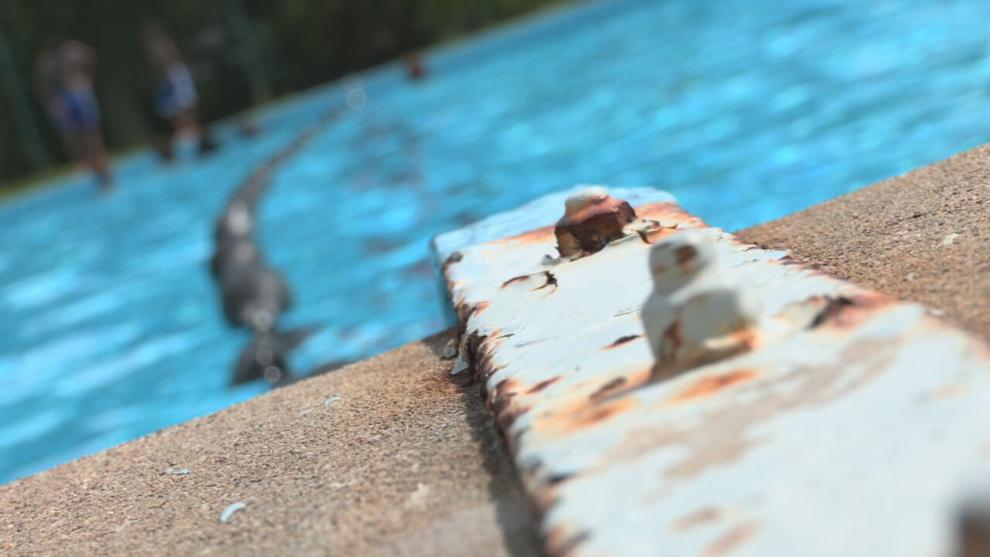 "(Algonquin Pool) has to be a priority," said Martin.
At least two council members tell WDRB News they agree.
Jecorey Arthur, D-4, says children who live near the pool need positive activities to avoid violence. He says the city must treat Algonquin Pool as more than "a hole with water in it."
Keisha Dorsey, D-3, has also been outspoken about the need to invest in Algonquin Pool or even replace it entirely with an indoor aquatics center.
Referring to a term some say the current budget lacks, Dorsey said using federal stimulus dollars on the pool would show boldness.
Martin, meanwhile, will not sit idly while waiting for city leaders to act. She and others have begun an e-mail campaign to encourage the mayor and others to invest in the pool. Martin is also directing neighbors and others to advocate for a better Algonquin Pool by completing the form at this link.
Copyright 2021 WDRB Media. All Rights Reserved.