LOUISVILLE, Ky. (WDRB) -- David Weaver was walking through Shawnee Park when he was viciously attacked by three pit bulls. 
The 62-year-old had to be hospitalized; most of his body is covered with injuries. 
"My hands were chewed up," Weaver said. "They looked like hamburger." 
Weaver, who typically walks five miles a day, said he was attacked by the dogs about a mile into his walk. 
"They started coming at me, and I started swinging," he said. "All I had was my fists. I started swinging on them; I got some pretty good licks."
Weaver said he had to get creative and try to outsmart the dogs to survive.
"The biggest one, he was maintaining my attention at the front, and then the other ones would kind of go behind me," he said. "I had to try to keep going in this little circle like motion.
"... I even, at one time, probably went down to my knee at that time because they were starting to tear off my gloves and biting at my clothing."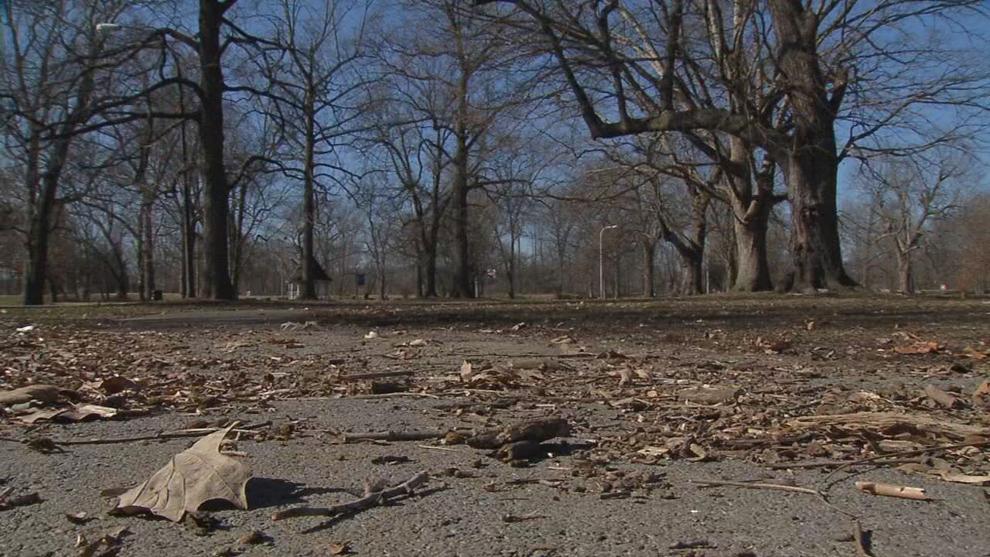 At least two cars slowed down near Weaver, but he said neither stopped.
"I just kept doing the same thing — just swinging, and sometimes they would let up a little bit," he said. "But then they were battling me, and I was starting to get weaker."
Adam Hamilton, a supervisor at Metro Animal Services, said Weaver is lucky to be alive. 
"Three dogs can kill somebody," Hamilton said. 
"You can see (injuries) on my face, on the side of my face, on my back, you know, on my bottom," Weaver said. "Some pretty good gashes on my leg and, you know, I've even got some scratches on my private parts. So, I was pretty chewed up."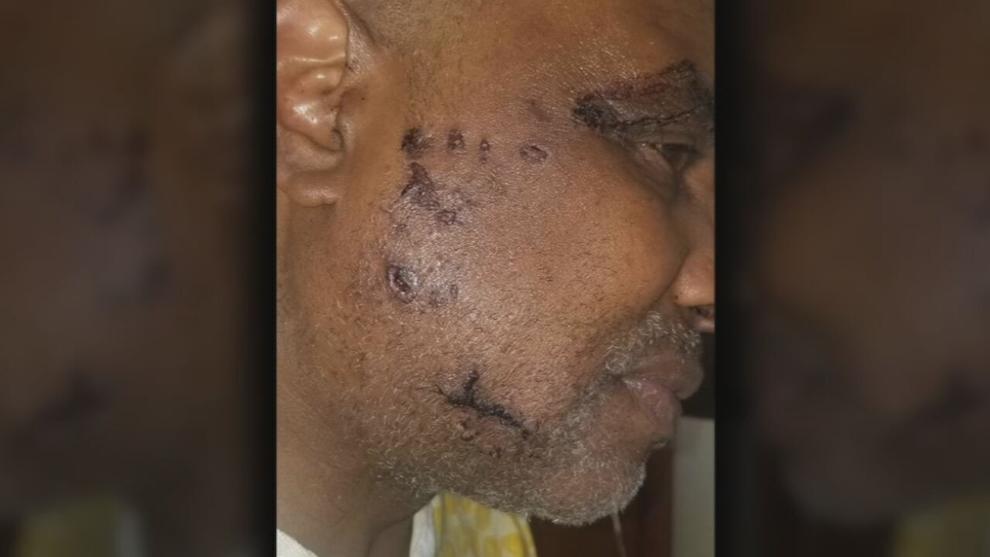 Authorities caught one of the pit bulls Friday and the other two Sunday, according to Hamilton. 
"We had to set a trap and basically sit on it until we caught the dogs," he said. 
Hamilton said there was concern the dogs could strike again.
"With a bite, we always have to make sure that they don't have rabies, and that's the reason for needing to get the dogs so bad," he said. "Plus, we didn't want somebody else to get attacked. If they attacked this person just walking, you know, we don't know what they're going to do to somebody else."
Metro Councilwoman Donna Purvis said she hears from neighbors in District 5 about stray dogs in the community.
"Dogs run around down here like it's nothing," Purvis said. "It's a very tragic thing that you cannot be safe walking your neighborhood or walking your neighborhood parks for fear of being attacked by vicious dogs."
The councilwoman expressed disappointment with dog owners who don't follow leash laws or have their dogs microchipped.
"I think that's really irresponsible to have that type of attitude, knowing that these dogs can be very dangerous, if not deadly," she said.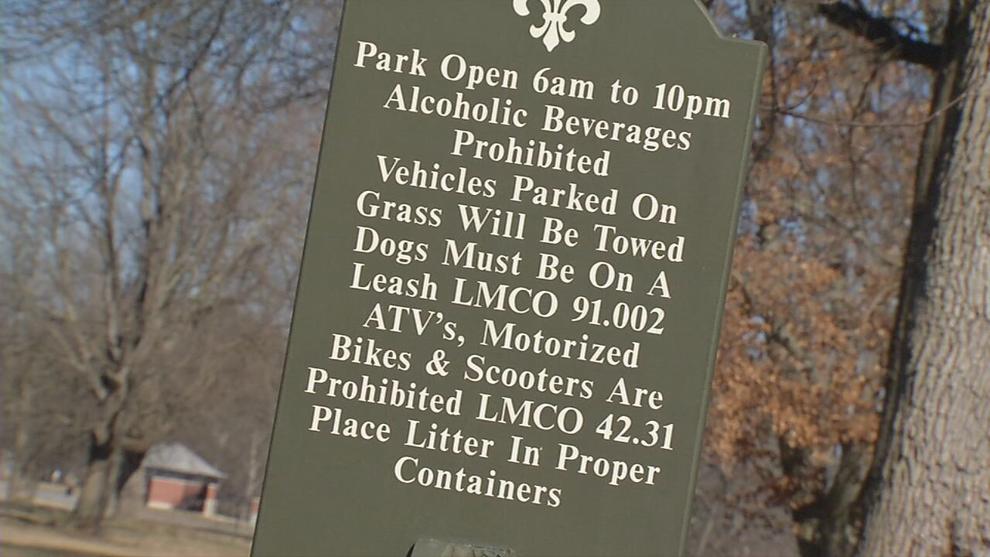 Getting weaker by the minute, Weaver feels confident his attack could have been deadly.
"They were starting to get my clothes off of me," he said. "One of them had my hand ... and he was just shaking his head, just trying to get my hand off of my body."
Weaver said the attack ended after a stranger used a car to scare the dogs away.
"He started going at them from different angles, and they finally let loose," he said. "I just laid there. I'm going to have to get his information and thank him, because he saved my life." 
Meanwhile, Hamilton said problems with stray dogs are not isolated to west Louisville. 
"We have a problem with stray dogs everywhere," he said. "People need to keep their dogs up. People need to make sure that they are microchipped, so that, if they do get loose, we're able to return them. If there's a problem with your fence or something, we need you to fix it."
None of the dogs that attacked Weaver had leashes or microchips, according to Hamilton. 
"We're waiting to see if the owners come forward," he said. "We're also hoping somebody will call in and say they know who owns these dogs so that we can see what's going on with this situation."
The owner or owners of the dogs could face charges, but Hamilton said there's no guarantee anyone will come forward.
"It's 50-50," he said. "Sometimes, we have people come in because they want their dogs back. Other times, we don't."
If you know to whom the dogs belong, call Metro Animal Services at 502-473-PETS.
Copyright 2021 WDRB Media. All Rights Reserved.