LOUISVILLE, Ky. (WDRB) -- Louisville Metro Police, along with several federal partners, made arrests in connection with the kidnapping and murder of a 25-year-old man last year.
Roderick W. Bush, 31, and Dejuan Simonton, 28, have were taken into custody Wednesday morning, charged with complicity to murder and complicity to kidnapping, according to LMPD spokeswoman Beth Ruoff. The arrests are in connection with the kidnapping and murder of 25-year-old Jermaine Sprewer.
A Jefferson County grand jury has already indicted them for the crimes, according to police.
On Sept. 7, Sprewer went missing from Crockett Drive in southwest Louisville. The following day, LMPD said there was evidence to show he may have been kidnapped and held for ransom. 
His body was found in Shawnee Park on Sept. 11.
"The family received several Facetime calls from the assailants where they observed Jermaine bound with several guns pointed at him," LMPD Sgt. Matt Kennington said at a news conference shortly after the kidnapping. "During the calls, a large sum of money was demanded in exchange for a safe return."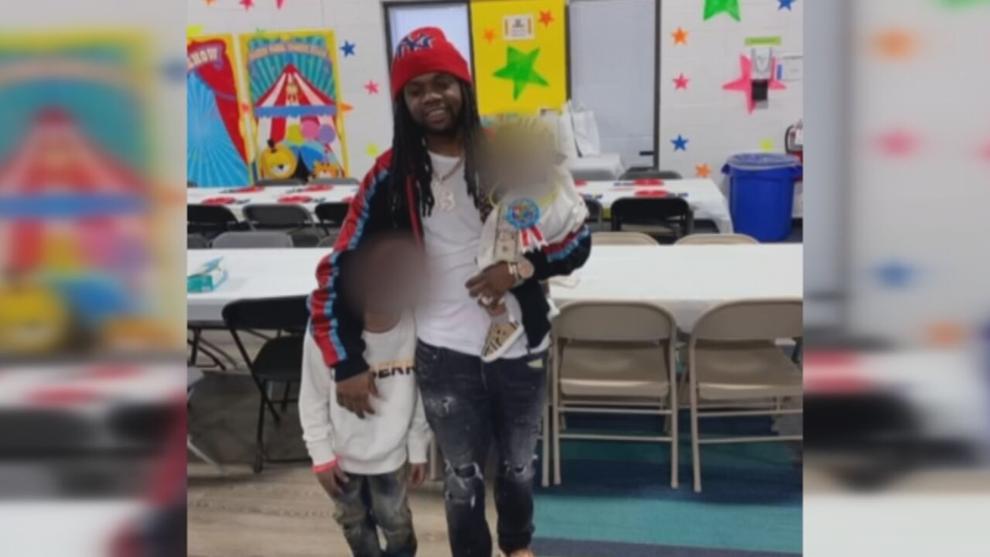 News of the arrests came during a Wednesday afternoon news conference with representatives from LMPD, the Bureau of Alcohol, Tobacco, Firearms and Explosives and the Federal Bureau of Investigation.
"This morning, along with our federal partners, several search warrants were conducted in the apprehension of suspects wanted for this violent kidnapping and homicide," Assistant Chief Lt. Col. Andrew McClinton said. "The cultivation of strong federal partnerships with agencies such as the ATF and the FBI are allowing us to dismantle criminal activity and more specifically, organized crime and criminal gangs."
Shawn Morrow, special agent in charge of ATF Louisville, said gunfire was exchanged at one of the locations where search warrants were served.
"The level of risk was so high, we utilized special response teams at each of the locations," he said. "When ATF's special response team contacted occupants of at a residence of North 41st Street, our team was met with gunfire. ATF returned fire, and fortunately those involved were arrested and no one was injured.
"For some, there is a narrative that it's acceptable to push back on law enforcement, that it's OK to shoot at the police or resist arrest. There's a mentality among some individuals in the street that they can establish some type of street credibility by fighting the police. I'm here today to say that's absolutely unacceptable. It's not acceptable. It's wrong and it's outrageous. If we want a safe city, this mentality must change."
Morrow went on to warn those involved in violent crime — particularly gang activity — to expect a crackdown by law enforcement.
"We're going to double down on violent crime and we're going to do it together," he said, adding that, if a criminal uses a gun to commit a crime, "you're the exact type of person we're going to focus on."
Federal agents also arrested 68-year-old Donald Simonton. He is charged with attempted murder of a police officer and wanton endangerment. 
Copyright 2022 WDRB Media. All Rights Reserved.