LOUISVILLE, Ky. (WDRB) -- The loops at Cherokee Park and Iroquois Park could remain closed to vehicle traffic, but there is a lot to consider before any permanent changes are made.
Residents who live near both parks voiced concerns to city officials Tuesday during two public meetings. At the heart of both debates is ensuring both parks are compliant with the Americans with Disabilities Act (ADA). 
A recent survey showed 70% of more than 7,000 respondents in favor of keeping Cherokee Park's scenic loop closed after it was shut down amid the COVID-19 pandemic to allow for better social distancing. 
Related: Cherokee Park's scenic loop could remain closed to vehicle traffic
Metro Councilwoman Cassie Chambers Armstrong, D-8, chose to hold in-person meetings about the park's future with residents Tuesday to "make sure that people understand the process and can give feedback on what would make the process feel fair and how they feel like they can meaningfully participate in it."
Another meeting about Cherokee Park will be held virtually at 6 p.m. Thursday. To tune in, click here or visit Chambers Armstrong's Facebook page.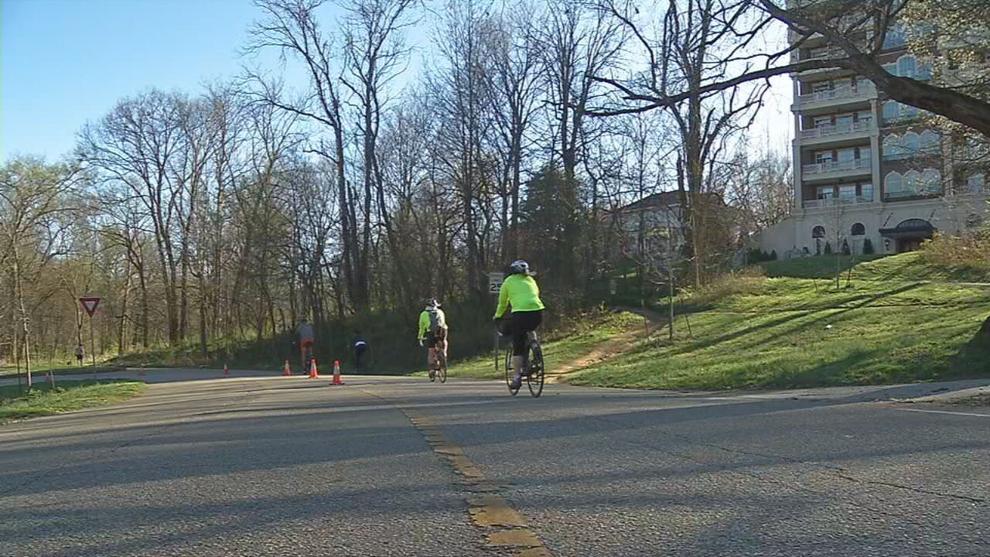 Related: 'Equity and accessibility' considered in Cherokee Park's scenic loop plan
A similar survey was conducted to gauge public opinion on the future of Iroquois Loop Road, which has also been closed to drivers for the past year over COVID-19 and stability concerns. Members of Louisville Parks and Recreation and several members of Louisville Metro Council discussed those results Tuesday. 
Of the 3,000 people who completed the Iroquois Park survey, 63% said they feel safer when the road is closed to vehicle traffic, and 63% said their park access has not been restricted by the closure. Nearly 28% of respondents were in favor of keeping the park open to vehicle traffic regardless of conditions, while 34% said they don't want it open under any condition.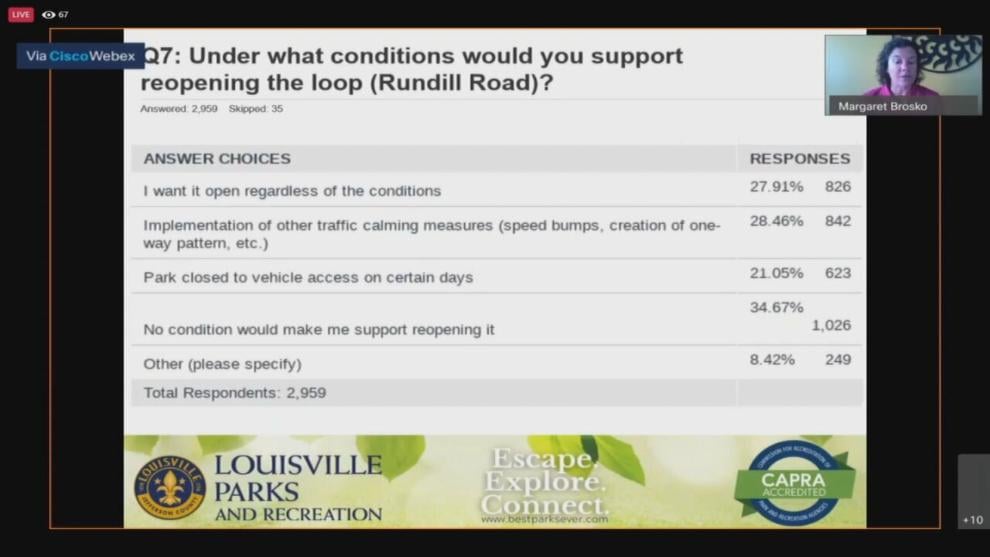 Still, those at Tuesday's meeting had plenty of issues to consider, including keeping the park ADA accessible. 
"Is there parking? Can they get to it?" said Margaret Brosko, assistant director of Louisville Parks and Recreation. Is it flat? Is it going to be changed in any way if we make any other decisions?"
"It is really ADA compliant that you can get to the park, you can park, you can get out and you have accessibility," added Dirk Gowin, Louisville's transportation division manager.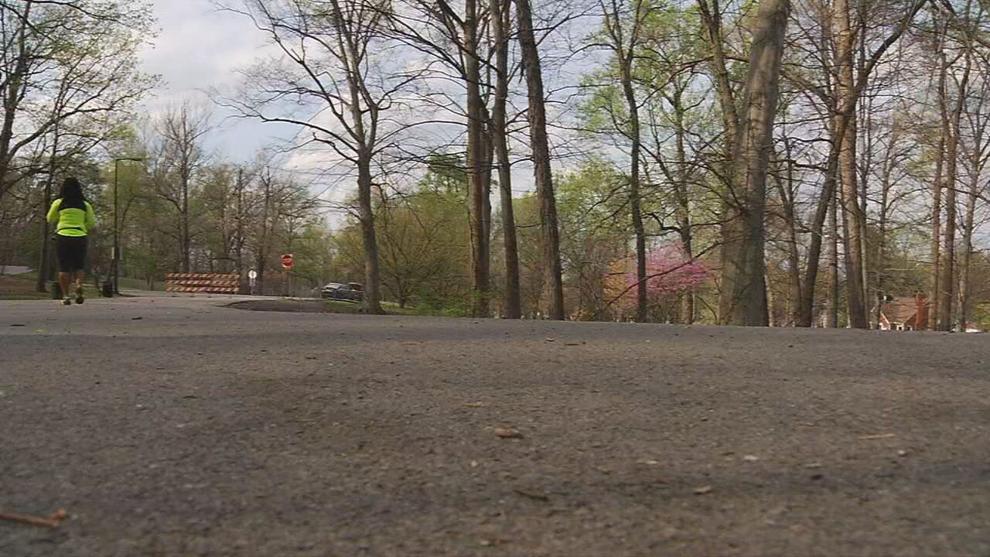 Other possibilities include adding speedbumps, closing only part of the road, having the road open to bikers and runners a few days of the week and open to vehicles the other days. Nearly 29% of survey respondents were in favor of introducing speedbumps or one-way access.
Louisville Parks and Recreation and the Olmsted Conservancy will consider the feedback from both surveys and release a final suggested plan sometime in the next six weeks.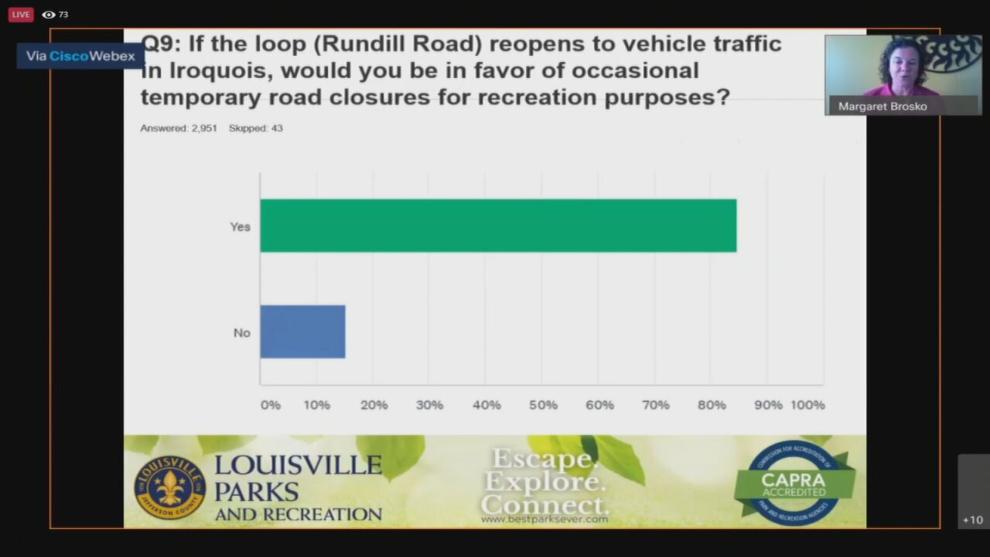 "Every person who advocates strongly for one position, we hear from someone else that advocates just as passionately for the exact opposite position," Chambers Armstrong said. 
Copyright 2021 WDRB Media. All Rights Reserved.