LOUISVILLE, Ky. (WDRB) -- Some of Louisville's most troubled teenagers could be shipped far from home if Louisville's youth detention center is taken over by the state of Kentucky. 
The Jefferson County Youth Center sits near Eighth and Jefferson Streets in downtown Louisville, the only juvenile jail in the commonwealth not directly run by Kentucky's Department of Juvenile Justice. But nJCYC is on the chopping block as Metro Government wrestles with a $65 million budget shortfall over the next four years tied mostly to mandated increases in pension contributions for city workers.
In a series of committee meetings and public forums, the Louisville Metro Council is mulling over big cuts to city services or a big tax hike to fill the gap. 
"We're in conversations with the state right now," Mayor Greg Fischer said. "There's a facility in eastern Jefferson County that they could possibly reopen and keep them here in the city. If that was not the case, I mean, the kids would be moving to all different counties throughout the state."
If the state takes over JCYC, there is concern the facility would close, and employees would lose their jobs. 
"To turn it over to the state would be devastating," AFSCME 2629 President Saulette Davis said. "If the state takes over, what does it look like for our workers? What does it look like for our parents? And what does it look like for the children?"
The American Federation of State County and Municipal Employees union represents the majority of youth detention workers in Louisville. Rallying now to support JCYC presents an ironic twist for the union as leaders staged protests in 2017 outside of the juvenile jail over unsafe work conditions and staffing shortages.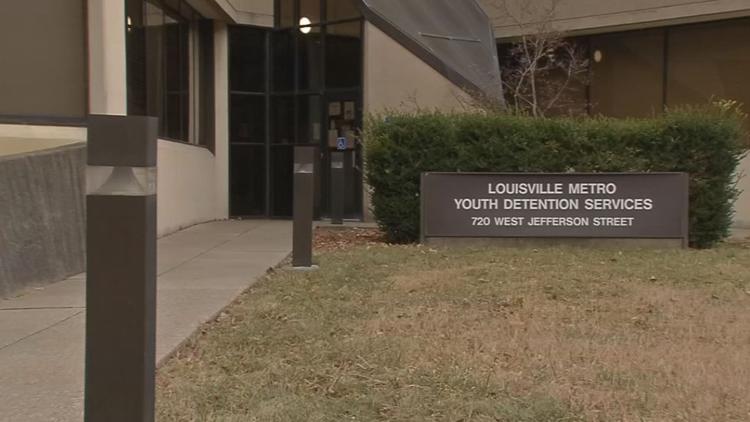 "Well, the track record isn't real positive, is it?" Metro Councilman Robin Engel said. "That's why I believe it's hit the mayor's radar."
In fact, questions linger about whether Louisville has the capacity to effectively run its juvenile jail. Talks of a state takeover date back at least a year.
In February 2018, a WDRB News investigation included four current and former JCYC workers detailing their concerns about the facility not being safe. In addition, the Center for Children's Law Policy, a national nonprofit agency considered experts in juvenile detention released a searing audit of Louisville's operation. Among the findings were:
Ill-trained and inexperienced workers locking children in their rooms as a response to mental illness
Kids who didn't go to class every day, one of JCYC's own rules
At least five workers fired in a year under the Prison Rape Elimination Act (PREA) 
Fischer said many of the operation issues have been addressed. Davis said while there are outstanding concerns from a union standpoint, the number of grievances filed has declined, and improvements are being made. City records do not reflect those gains. According to the latest LouieStat report, JCYC failed to meet every one of its measurable performance objectives, most notably losing 6,219 hours to employees off the job with work-related injuries or illnesses.  
JCYC employs roughly 100 people overseeing 50 kids in custody, as well as 100 on home incarceration, or home supervision. Fischer said he does not want to turn the facility over to the state.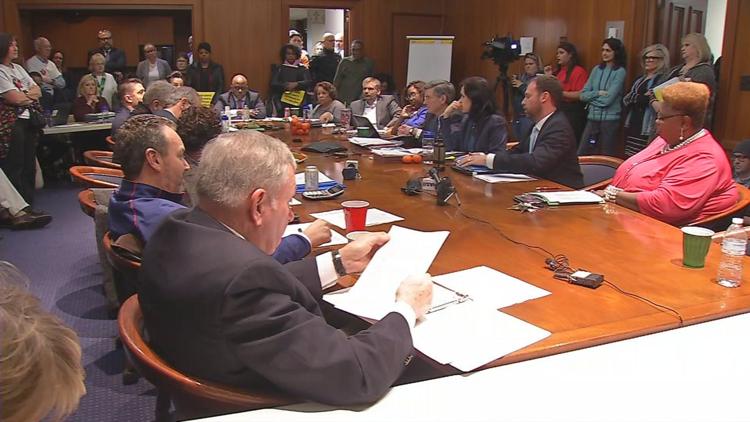 "I believe it should stay here locally," Davis said. "Our kids should not be transported outside of their local community. You got to look at parents how are they going to go see their kids. They may not have transportation."
Budget estimates say JCYC costs about $9.5 million per year to operate, and officials said the commonwealth only reimburses a third of the bill. Reports estimate the city could save about $2.5 million by shutting down the detention center. 
Leaders of Kentucky's Justice and Public Safety Cabinet were scheduled to meet with the Metro Council Oversight and Audit Committee at 5 p.m. Monday about a possible takeover. Late in the day, WDRB News was informed that the meeting was being rescheduled for an undetermined date. 
"The former banker in me tells me on a profit and loss and cost savings issue, it's a no-brainer," Metro Councilwoman Paula McCraney said. "But then the social conscience side of me, the mother in me, says that's not the thing to do."
Copyright 2019 WDRB Media. All Rights Reserved.