LOUISVILLE, Ky. (WDRB) -- Louisville will soon have a state-of-the-art, multimillion-dollar animal complex dedicated to rescuing and adopting stray animals.
Louisville Metro Animal Services started construction last year on a $12 million facility right next to its Animal House Adoption Center on Newburg Road. The building has been in the works for decades and will replace the outdated Manslick Road shelter.
Being right next door to the Animal House, LMAS Director Ozzy Gibson believes it will help adopt out more animals quicker, which will help cut down on costs and improve the health and well-being of the animals.
Along with an added 8,000 square feet, the facility will also have its own surgery center, which they didn't have before. Gibson said this will also make the shelter more efficient and cost-effective by not having to outsource nearly every single surgery.
Another added benefit is that the nonprofit group Alley Cat Advocates will be moving into an empty building at the back of the property. Alley Cats has helped trap, spay, neuter and release stray cats for the last 20 years in Louisville. This has helped drastically reduce the euthanasia rate, without having to use city funds or resources.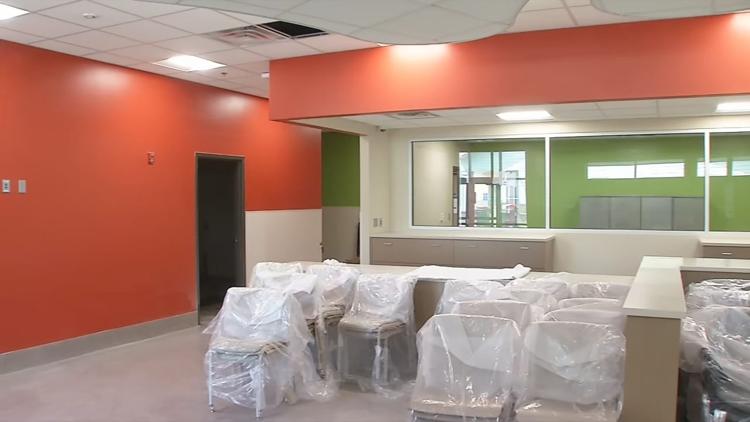 In a deal with the city, the group will lease the building on the city's property for a nominal price. Alley Cats has raised about 75% of the funds needed to renovate the building, which will triple its size and allow the group to help more cats. There are usually 100 surgeries scheduled each week.
Construction started last month on the building, and the group expects to move in sometime in January.
Alley Cats still needs to raise around $200,000. To learn more or to make a donation, click here.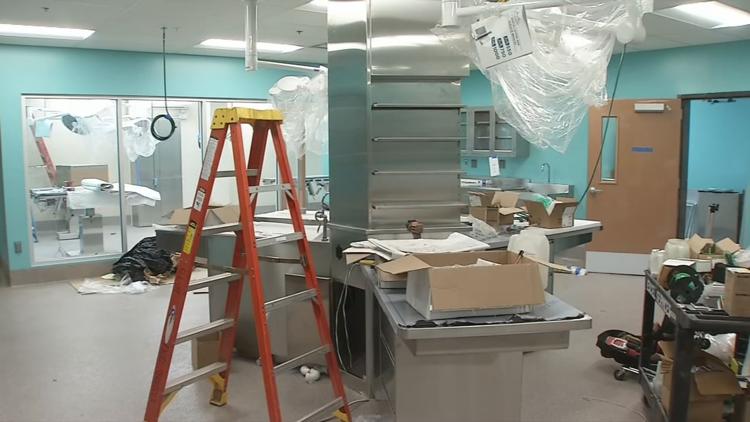 With the new headquarters for Alley Cats, the current Animal House and the new LMAS shelter all in one spot, Gibson said, altogether, it is a $13 million or $14 million complex. And together, he believes, they care for and adopt out more animals than any other group in the state.
Gibson said he plans to have a date for a ribbon cutting ceremony in the next two weeks. He then plans to move all of his staff and the animals from the Manslick Road location into the new building over the course of one weekend, so they can start business on Monday in the new facility. He expects that will be in the next four to five weeks.
Related Stories:
Copyright 2019 WDRB Media. All Rights Reserved.