LOUISVILLE, Ky. (WDRB) -- The Louisville Metropolitan Sewer District plans to hike rates and cut staff as 10,000 customers have fallen behind on their bills, compared to fewer than 500 in March.
Louisville residents would see their sewer bills rise an average of about $3 per month under a plan by the MSD, which also said it is cutting costs by $12.5 million, in part by cutting 66 positions.
However, those cost reductions are coinciding with a steep decline in revenue as customers affected by the pandemic are struggling to pay their bills. The district said that it has seen a near-20-fold increase in the number of customers who have fallen behind on their bills. About 4.1% of the district's 243,360 customers are now behind on their bills. In March, it was about 0.2%.
"We've combed through our budget to hold the line on costs, because no one wants to increase rates in this environment, but we're still faced with a challenging situation," MSD Executive Director Tony Parrott said in a news release.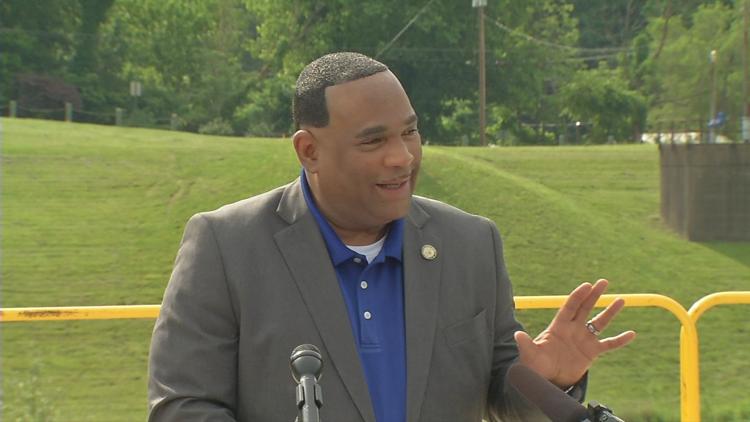 The proposed hike would take effect Aug. 1, if it receives final approval from the MSD board on July 27. The proposed hike represents a bill increase of about 5%. Louisville Metro Council gets involved only if proposed hikes exceeds 7%.
The 66 vacant positions will be cut for the next fiscal year, which begins July 1, and represent a workforce reduction of 9.2%. The job cuts will reduce the district's annual expenditures by $5.6 million, MSD said in the release. The district's budget this year allows for 714 positions, including the 66 vacant ones that will be eliminated. MSD said that it has not reduced its staff related to declining revenue from COVID-19.
The district said it also plans to reduce its capital improvement budget by $6.9 million.
However, the district told WDRB News via email that those cuts would not be enough to compensate for the pending income shortfall in the upcoming fiscal year and cost increases in areas including debt service and insurance premiums. The district's debt service, for example, will increase by $7 million, the district said, largely because of federally mandated projects to reduce sewer overflows, where sewage, diluted with rainwater, flows into the area's waterways.
"Spending on our Critical Repair and Reinvestment Plan, which is largely focused on aging infrastructure is largely on hold, with only the most-dire projects proceeding," MSD told WDRB news.
The district also said that it has made spending cuts in the current fiscal year because of "revenue and collection uncertainties" created by the pandemic. Despite "anticipated increases in bad debts" associated with delinquent accounts, MSD projects that it "will come close" to making its operating revenue and expense budgets for the year that ends June 30.
The district said it also is launching an Emergency Wastewater Rate Assistance Program to help struggling customers pay their bills. Under the proposal, households that earn up to 150% of the Federal Poverty Level would be eligible for a 10% discount on their wastewater bills. For a household of three people, FPL is $21,720.
The MSD board approved the rate hike proposal Tuesday, triggering a 60-day period in which ratepayers can comment on the plans. Comments can be made at the MSD's website, at 502-540-6000 or customerrelations@louisvillemsd.org. Written comments can be mailed to MSD Board c/o Finance, 700 W. Liberty St., Louisville, KY 40203, or emailed to Finance@LouisvilleMSD.org by July 26.
The MSD is a nonprofit governed by a board that is appointed by the mayor, with council approval. The district generates revenue from wastewater and stormwater service fees but does not receive tax revenue.
Copyright 2020 WDRB Media. All Rights Reserved.