LOUISVILLE, Ky. (WDRB) -- Health care workers will administer the final COVID-19 vaccinations at LouVax at Broadbent Arena this week, before the clinic shuts down.
The operation at Broadbent Arena has been running since January and on Tuesday morning, the clinic administered its 100,000th shot. The team at Broadbent celebrated the milestone with the workers they say got them to this point after putting in over 76,000 volunteer hours.
As LouVax wraps up its operations at Broadbent Arena this week, the city is focusing more on its mobile vaccination efforts.
Louisville Mayor Greg Fischer says many in the community seem to feel more comfortable receiving the vaccine in a familiar location, such as a community center or church instead of a large clinic like Broadbent Arena. That's why he says going mobile is the right move.
"We'll take the lessons that we have learned here about logistics and delivery from this experience and apply those lessons to LouVax mobile, as well as all of the other efforts throughout this community as we get out in the vaccine effort," he said.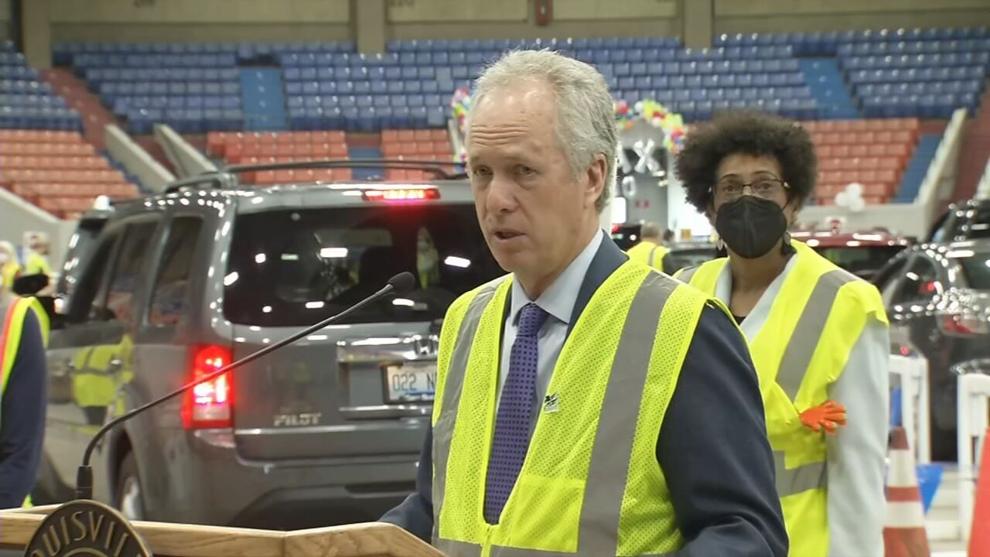 In the last few days of operation, LouVax is administering second dose shots to people who received their first shot at the clinic.
Officials say they've contacted anyone who was scheduled for a shot after the clinic closes and helped them get set up at a partner site for the last dose.
The last shot at Broadbent Arena will be administered on Thursday.
The Metro Health Department says there are plenty of doses available just down the street at Cardinal Stadium, or at one of the mobile clinics that will be popping up around town.
The department also says it will resume administering the Johnson and Johnson vaccine.
Copyright 2021 by WDRB Media. All rights reserved.