LOUISVILLE, Ky. (WDRB) -- Authorities have identified a teenage girl who died Monday night in a head-on crash on Dixie Highway near Pleasure Ridge Park.
Madelynn Noel Troutt, 17, of Louisville was pronounced upon arrival to University of Louisville Hospital to be treated for injuries sustained in the crash, according to the Jefferson County Coroner's Office. 
The crash happened around 6:45 p.m. Monday, according to Beth Ruoff, a spokesperson for Louisville Metro Police. 
A police citation says Michael Dewitt, 27, was driving a stolen pickup truck northbound on Dixie Highway, near St. Andrews Church Road, when he crossed into the southbound lanes and hit another vehicle head-on. Dewitt had a high level of amphetamines and benzodiazepines in his system, according to a police toxicology report. 
Troutt was driving the vehicle that was hit. Her cause of death is listed as blunt force trauma, according to the Jefferson County Coroner's Office.
After the initial crash, Dewitt hit a pole and attempted to flee the scene, according to police. He was "detained by bystanders momentarily" until Louisville Metro Police officers responded to the scene and took him into custody, Ruoff said. He was then treated for injuries police said were minor at UofL Hospital.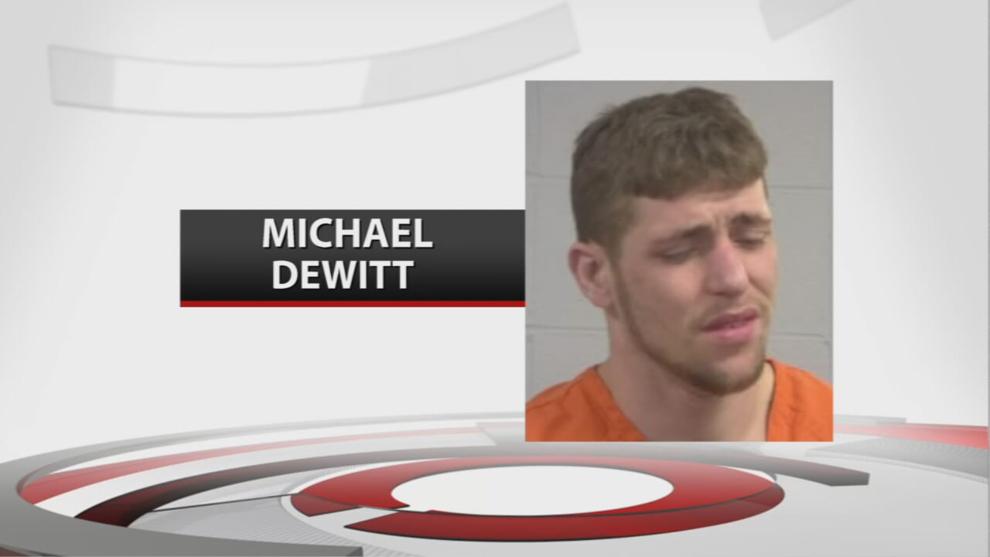 Dewitt faces a long list of charges, including murder, leaving the scene of an accident, operating a motor vehicle while intoxicated and theft by unlawful taking. LMPD's Traffic Unit is investigating the crash.
Last week, Dewitt was charged with receiving stolen property after Shively Police said he was found near a stolen truck with his belongings inside. According to court documents, he injured an officer while he was trying to get away from police.
Dewitt was arrested Feb. 22 but by Feb. 24 had been released from jail after the Louisville chapter of the Bail Project posted his $5,000 bond. The Bail Project provides bond assistance to those who can't afford it as a challenge to a system the organization says criminalizes race and poverty.
Members of the Bail Project told WDRB News on Tuesday they posted Dewitt's bond after identifying that he had a drug addiction and he agreed to seek rehabilitation treatment at Centerstone. They also expressed sadness over Troutt's death. 
Copyright 2021 WDRB Media. All Rights Reserved.