LOUISVILLE, Ky. (WDRB) -- Three zip codes in Louisville are seeing higher rates of COVID-19 infection than others based upon population.
The zip codes 40218, 40219 and 40214 have the highest rate of COVID-19 cases per 100,000 people in Jefferson County. 
"Those are in areas where we have high-risk populations," said Bill Altman, a consultant to the Louisville Metro Department of Health and Wellness. That's the Hispanic community, African American community, immigrant community."
The map data below was released Wednesday during a Louisville Metro Board of Health meeting.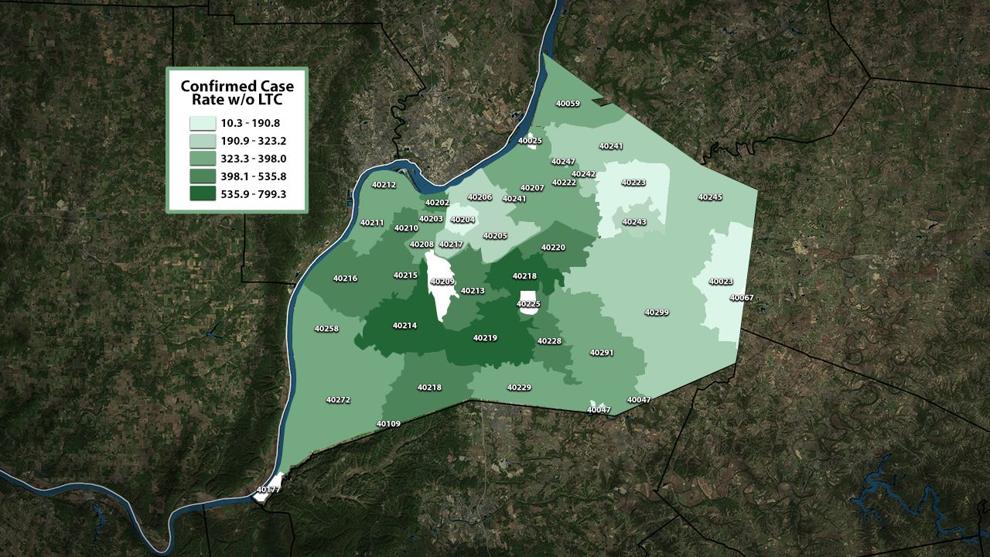 Since the pandemic began, Louisville has seen 3,813 coronavirus cases with 2,960 recoveries and 209 deaths.
"Our biggest focus right now is testing and testing in the right spots so that we understand where there's many spot sin the community to determine what type of positive rates we have," Mayor Greg Fischer said.
Also discussed Wednesday was the plan for mass vaccinations if and when a vaccine for COVID-19 is available. 
"Let's be clear: There is no vaccine available right now. There is no firm timeline on when that may be available," said Paul Kern with the Louisville Metro Health & Wellness Public Health preparedness division. "The planning for that will really have to be nailed down after we know what type of vaccine we're going to be getting and when we're going to be getting it."
National health leaders have indicated that a vaccine would not be available, at the earliest, at the end of the year.
Copyright 2020 WDRB Media. All Rights Reserved.