LOUISVILLE, Ky. (WDRB) -- Louisville Mayor Greg Fischer signed an ordinance Monday allocating $182 million of American Rescue Plan money.
It's the second round of funding for the city.
"In two days, Americans will settle into a holiday where we traditionally give thanks for the good things in our lives, the things for which we are grateful," Mayor Fischer said, in a statement. "We're starting a little early here in Louisville by formally assigning an infusion of critical federal funding to programs and efforts that will make all of us safer and healthier and will support our vulnerable residents by expanding opportunities and possibilities for them."
The money will be spent on public safety, fighting homelessness, affordable housing and recognizing the efforts of city employees.
Of the funds, $42 million will allocated for public safety, while $89 million will be used to fight homelessness and provide affordable housing. Approximately $28 million will be spent on premium pay for city employees, and about $22.5 million was allocated for public health compliance and reporting.
Rose Smith of Moms Deserve Action was on-hand for the signing. She said she lost her son, Corey Crow, in 2014.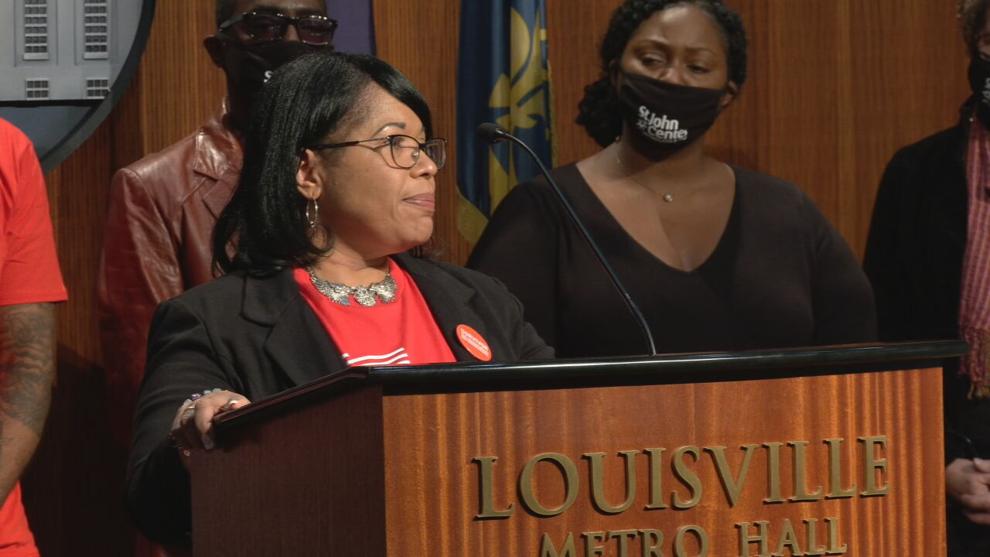 "He was fatally injured, and I was critically wounded on that day," Smith said. "But today? Today is a good day -- a day of hope and change for the better."
Louisville Metro Government was allocated $388 million. It has about $160 million left to allocate.
Copyright 2021 by WDRB Media. All rights reserved.