LOUISVILLE, Ky. (WDRB) -- More than 100 students from W.E.B. Dubois Academy in Louisville will travel to Washington, D.C., in April, after a generous gesture from a teacher elicited donations from near and far.
Jessica Dueñas, a 6th grade special education teacher at the school, last year was named Kentucky Teacher of the Year, an honor that comes with a $20,000 prize and a six-month sabbatical.
Instead of taking the time off, Dueñas decided to use the funds to send 28 of the school's students, drawn randomly, to the nation's capitol.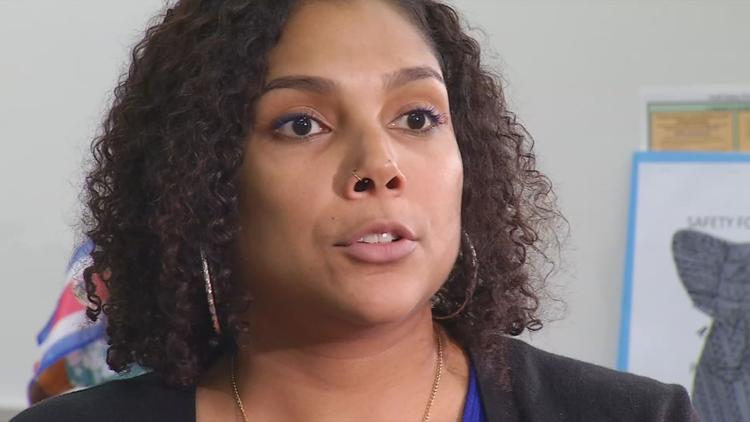 "I want them to see where they can go," Dueñas said. "Do they want to be legislators? Do they want to be congressmen? Do they want to be a president? Or maybe not, but I just want them to know that everything out there in the world is a possibility."
The academy, an all-boys, mostly African American school, for the second year in a row has posted the most improved academic scores for any middle school in the Jefferson County Public Schools district.
Dueñas' plan generated an enormous response.
Chef Ed Lee, who owns restaurants in Louisville but is based on the East Coast, donated money and said he would cook for the kids in Washington, D.C. The United Way contributed about $60,000, and now every seventh grader who wants to go will leave on charter buses in mid-April.
The trip also has generated excitement among the students, for many of whom the trip will be the longest they've taken.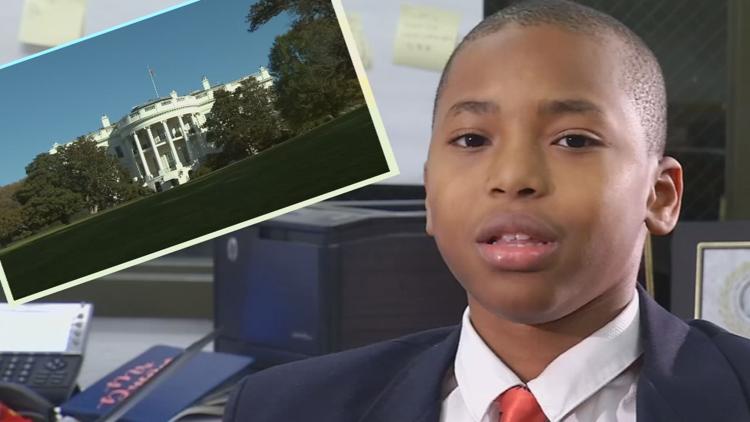 "I want to see everything," said Devin Alvis Jr. "I want to go see the White House, … see the Lincoln statue. I want to see a lot of things. Probably get a souvenir."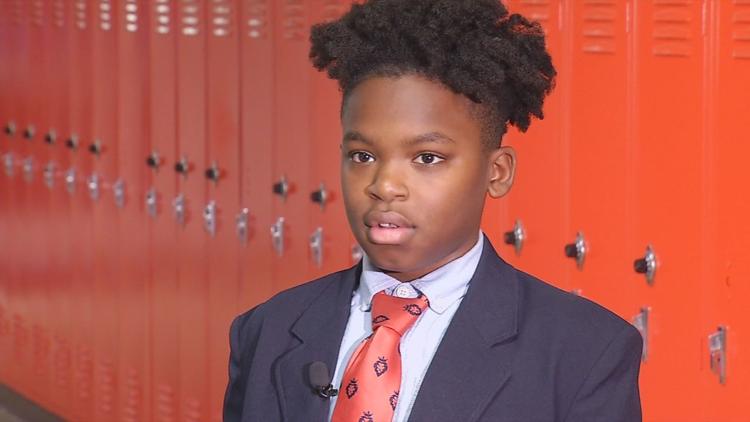 Marees Naves said he looks forward to taking the trip with his teachers and friends, but he also said he was nervous about being that far from home.
Kevin Gunn, the academy's youth services coordinator, said the trip will hold a lot of meaning for the students.
"Patriotism is about love for country, and it doesn't matter what color you are, what race, what ethnicity you are," Gunn said.
The kids told WDRB that the lessons at the academy have taught them how to behave and dress properly, but also that they can pursue careers in fields such as medicine.
Dueñas said teachers and administrators want all students to be ready for college or a career.
"If one of them wants to grow up and be a plumber, great, and they make a lot of money," she said.
For now, the students remain focused on making good grades — and preparing for a trip of a lifetime that some still can hardly believe they're going to take.
"I was like, me? Who, me?" said Javion Watts. "It was ... shocking."
Some parents will be traveling with the children, as chaperones and to experience the nation's capital themselves. The Louisville contingent will visit Capitol Hill, the Smithsonian Institution, National Museum of African American History and Culture, Chef Lee and possibly Howard University.
Copyright 2020 WDRB Media. All Rights Reserved.