NEW ALBANY, Ind. (WDRB) -- A New Albany church is raising money for security cameras after one of its statues honoring a freed slave was vandalized.
Behind Second Baptist Church in downtown New Albany, the Underground Railroad Gardens gives a vibrant look into the past.
"This is an Underground Railroad station. People would come up the river and come here to the back of the church," said Rev. LeRoy Marshall. "This is hallowed ground for us."
Last week, the site was treated anything but sacredly when someone spray-painted the statue of Lucy Higgs Nichols, a freed slave who lived in New Albany and served as a nurse for Union soldiers.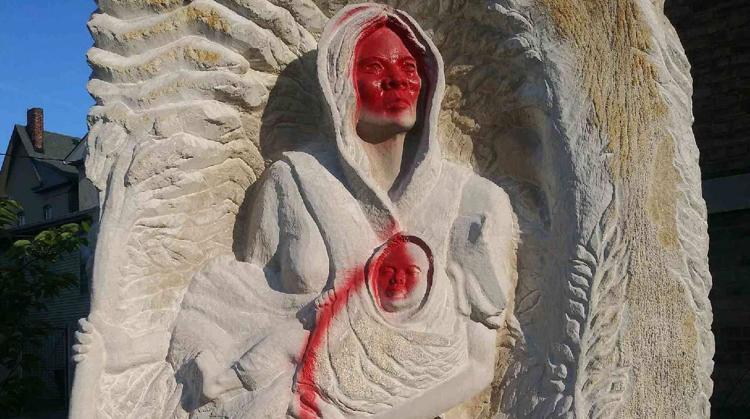 "We've been putting off security system. We don't have that luxury anymore," Marshall said.
The church, also known as the Town Clock Church, is now raising money for new security cameras and other safety measures. It's not only to protect the pieces of art and history, but also the messages for which they stand.
So far, the community has come up with over $5,000 dollars, but the church is still hundreds of dollars short.
"We just want to thank everybody that's donated so far. You didn't have to do it," Marshall said, expressing gratitude for those who've donated despite financial strains of the pandemic. "This was not in our budget nor was it in the budget of anybody else."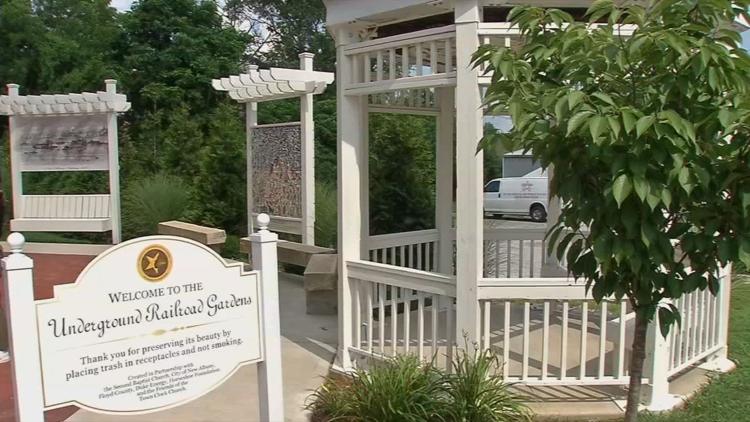 The church community believes the statue's desecration had an underlying message: a response to current conversations about racial injustice.
"Everybody thinks it's little sleepy New Albany, where nothing's going on, but this is a nationwide, worldwide problem we're going through right now," said Marshall. "It's highlighted the fact that the community needs to be talking more and doing more."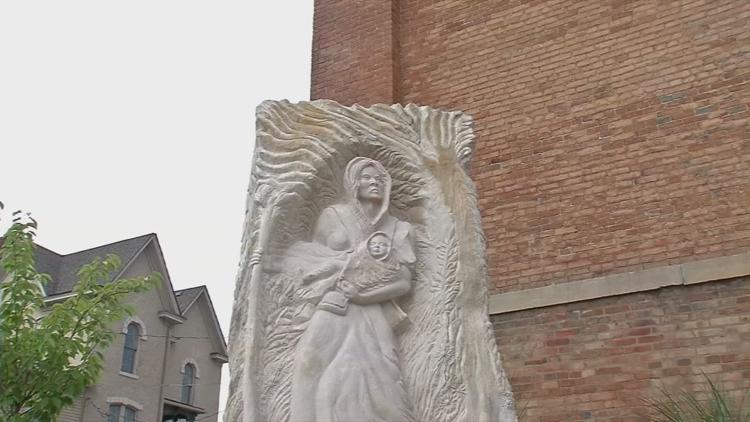 The statue is mostly cleaned off now, but visitors will notice how the sculptor left behind some of the red paint. That's on purpose, Marshall says. So people will remember what happened — not only around the Civil War, but even in 2020 — question why it happened and commit to doing better.
"(The vandalism) has galvanized a lot of people to want to do some more than what we've been doing," Marshall said.
The church started a donation page, which can be accessed by clicking here.
Related Stories:
Copyright 2020 WDRB Media. All Rights Reserved.