NEW ALBANY, Ind. (WDRB) -- Residents rushed to leave New Albany's Riverview Towers on Monday after a series of fires shut off power and air conditioning in the building.
Tuesday will mark the second night the 150+ public housing tenants are out of their homes, and no one can stay there until repairs to the towers are made. Those at the Best Western have meal vouchers to eat breakfast and dinner at Daisy's or breakfast at the hotel. Other are being put up at the Radisson in Clarksville.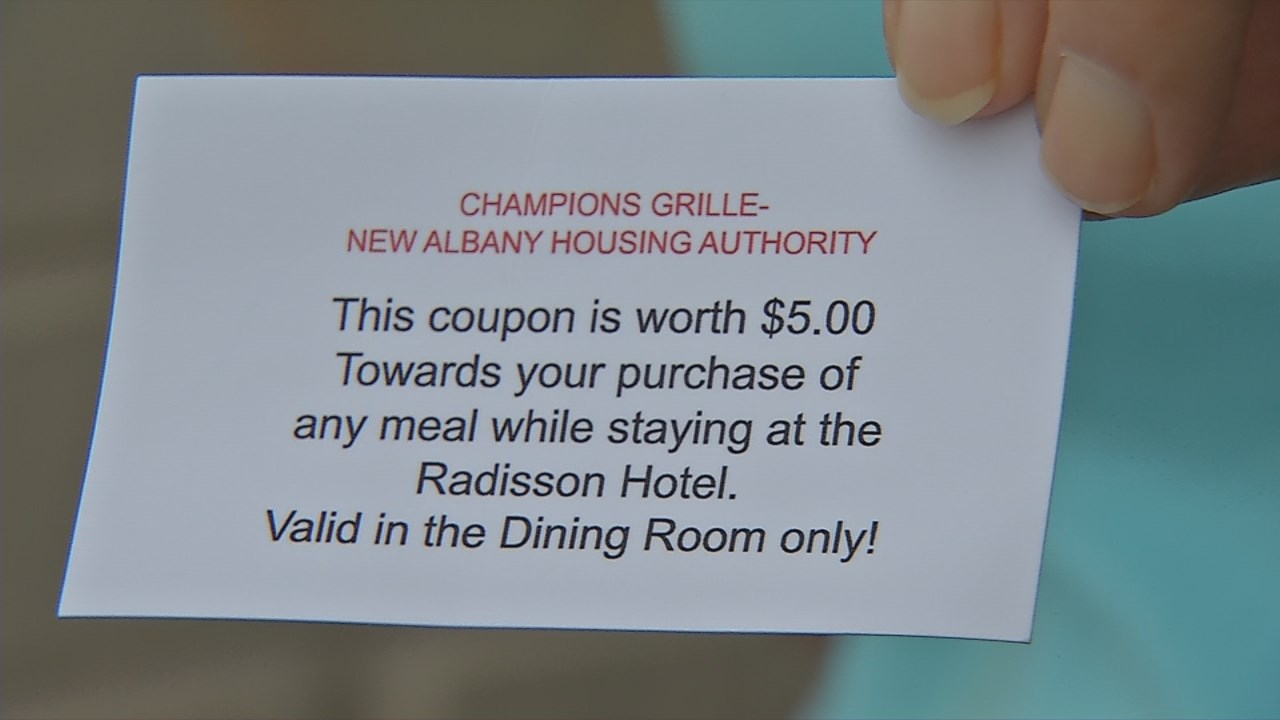 The New Albany Housing Authority is providing those hotel rooms and meals while residents are displaced, something it promises to provide throughout the duration of the issue. Many of the tenants are elderly or disabled.
"Everybody was worried about where they were gonna go, how they were gonna get there, and who was gonna do what," said Donald Darnell, one of the displaced residents. "This is all a bigger deal for the handicapped and especially the older people on oxygen."
The tower was built in 1975, and housing authority officials said the building's age factors into the repair process. It's not clear how much it will cost to make repairs, and right now, there is no estimated time for when tenants can return to the building.
"Nobody really knows," Darnell said.

Security is on site, and tenants can arrange with NAHA to return to the building to retrieve items as needed.
Related Stories:
Copyright 2018 WDRB Media. All rights reserved.