LOUISVILLE, Ky. (WDRB) -- It doesn't happen everyday, but Louisville's new police chief, a councilman and former Louisville police officer, a protester, the protester's attorney and others are all on the same page.
They all welcome the decision by the United States Department of Justice to investigate the Louisville Metro Police Department.
"The Justice Department is opening a civil investigation into the Louisville/Jefferson County Government and the Louisville Metro Police Department," U.S. Attorney General Merrick Garland announced, in part, during a Monday briefing. "We will follow the facts and the law wherever they lead."
In a corresponding a letter to Mayor Greg Fischer, Principal Deputy Assistant Attorney General Pamela Karlan wrote, "This investigation will assess all types of force used by LMPD officers, including uses of force against individuals engaged in First Amendment activities. The investigation will also assess whether LMPD engages in discriminatory policing, and whether it conducts unreasonable stops, searches, seizures, and arrests, both during patrol activities and in obtaining and executing search warrants for private homes."
The department has been under an intense spotlight ever since the fateful raid that killed Breonna Taylor and opened LMPD up to a world of scrutiny, change and protest. Officers' tactics during those protests were also scrutinized.
In an afternoon news conference, Chief Erika Shields welcomed the federal investigation and reform it could deliver.
"As someone who truly believes in police reform and doing things differently, which will only help us as a profession in the long run, I think it's a good thing," she said.
The Department of Justice said it will work with the city to remedy violations, if it finds any. It could take legal action against the city if it fails to cooperate.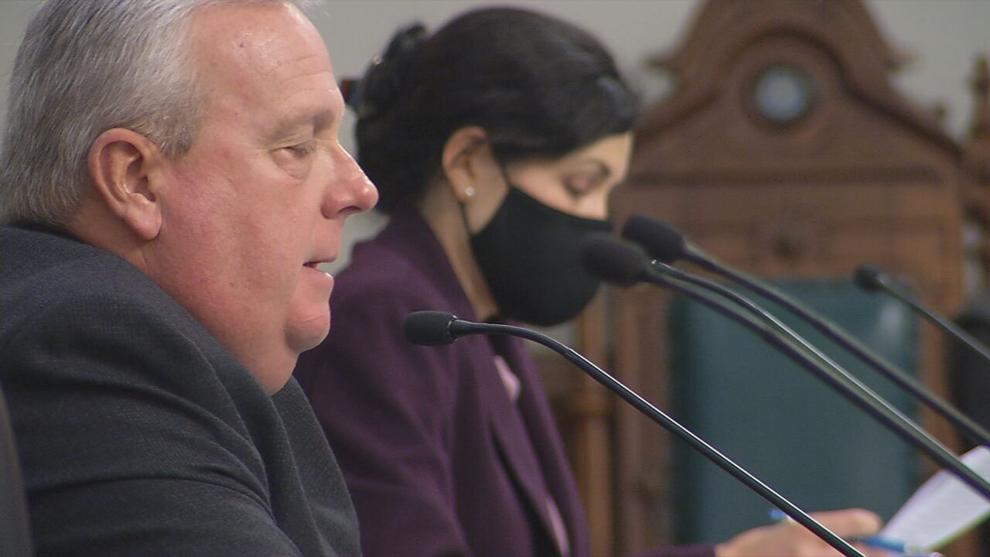 While Councilman Mark Fox, D-13, a former LMPD officer, hopes the federal government's investigation can help the city weed out bad officers, he hopes it can also clear a path for the good ones.
"I would like to see the police officers that don't need to work there gone and the police officers that are out here doing the right thing, trying to do what we ask them to do as a community — keep us safe, keep us secure, keep our homes safe and secure — be allowed to do their jobs," he said. "I think the public supports police officers aggressively doing their jobs, as long as they're doing them for the right reasons and in the right way."
Monday afternoon, David Mour, an attorney for protesters and frequent critic of LMPD's policies and practices, said he's pleased by the federal government's decision.
"I think it's a huge step in the right direction," he said. "I think it's a sign that maybe America is ready to come to terms with our treatment of African American people, particularly by law enforcement, since the beginning of time."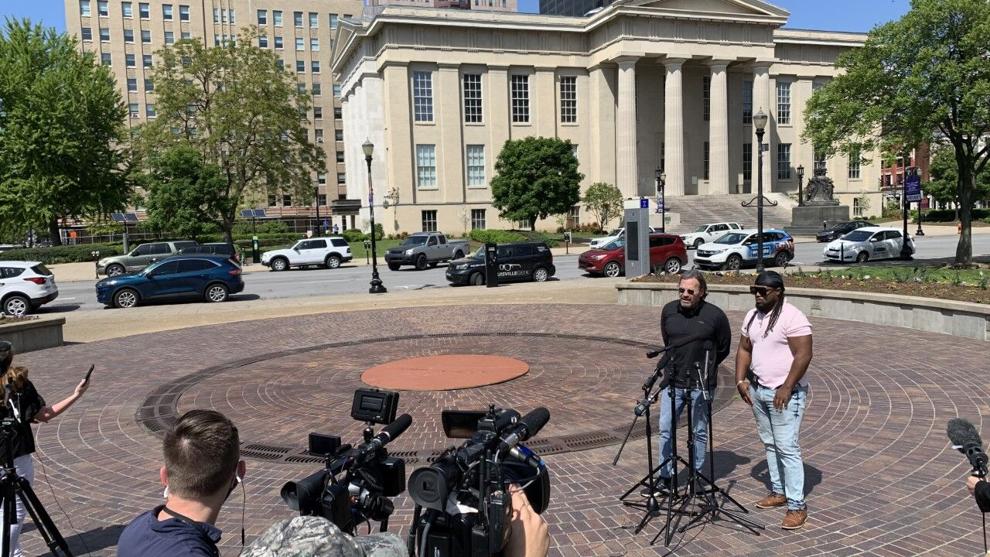 Mour said he hopes the investigation will lead to more reforms and accountability at LMPD. During a news conference, he stood beside one of his newest clients, Denorver "Dee" Garrett, a protester who feels he's a victim of LMPD excessive force during a protest just days ago.
Garrett said he's also optimistic the DOJ will bring progress to Louisville.
"Somebody is finally hearing our voices after over a year," he said. "I don't want to see violence. I want long-term change to come where we can work on relationships to bridge this."
Related Stories:
Copyright 2021 WDRB Media. All Rights Reserved.