LOUISVILLE, Ky. (WDRB) -- After a year without shows and events at the KFC Yum! Center, Louisville's largest venue is bringing talent back to center stage.
Already, the Yum! Center has announced several performers for 2021, including Michael Buble, MercyMe, Dan & Shay, comedian Jeff Dunham and several others. The venue has also scheduled big shows like the World Comedy Tour, WWE Live and the Gold Over America Tour, which features Olympic gymnasts like Simone Biles.
"Now that we're able to have more guests in the facilities, we're seeing more activity with different shows being announced," said Eric Granger, general manager of ASM Global, which manages the Yum Center.
The Yum! Center's lineup for 2022 is already impressive, with scheduled performances from big artists like Eric Church and Billy Eilish.
ASM Global said more big concerts could be announced before then, too.
"I think it is possible that you'll see October, November and December more concerts being announced," Granger said.
However, the biggest impact of this return could be felt outside the Yum! Center doors.
Due to the COVID-19 pandemic, businesses, offices and places like the Yum! Center have turned downtown into a desolate street. As companies like Humana begin to bring people back to downtown offices, people will be visiting the restaurants, bars and hotels more frequently. In fact, some business-owners said that's already happening.
"The foot traffic has picked up a little bit," said Ryan Miller, general manager of the Aloft Hotel.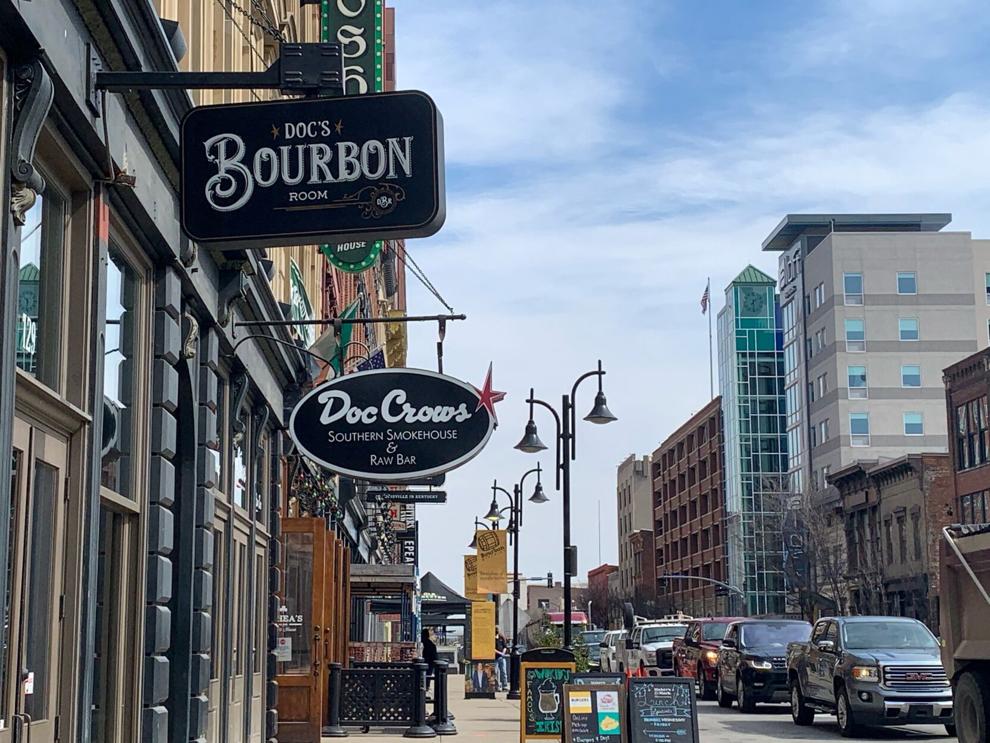 The Yum! Center activity could make a huge impact.
"With the Yum! Center opening back up, we think that will really activate the area," Miller said.
"The Yum! Center has always been the bread and butter, specifically for downtown, and especially for Whiskey Row," said Lissa Ramos, general manager of Sidebar. "It's a stone's throw from our front door, and the economic impact that it brings to the city is huge."
Sidebar was closed for over a year and just opened this week.
Restaurants, bars and hotels who are beginning to open their doors as we return to normal know that when the KFC Yum! Center is booming, so is business.
"It's huge," Miller said. "It generates some room nights, but even more exciting for us is the impact to our food and beverage operations to really activate those, get the staff working again and bring in some guests."
"Seeing that life come back, seeing folks in the restaurants, the bars, the hotels, it's both economically exciting and for what it means for our community," Granger added.
For a full list of scheduled events and ticket availability, click here.
Copyright 2021 WDRB Media. All Rights Reserved.