LOUISVILLE, Ky. (WDRB) -- Several thousand Jefferson County Public Schools students are learning how to become leaders, part of a national initiative created to give students 21st-century leadership skills.
"Leader in Me" and was created to unleash the potential in students inside school buildings, at home and in the community. At Okolona Elementary School on Monday, students went over the philosophies of Leader in Me, which applies the 7 Habits of Highly Effective People.
"Our students can name the habits," said Stacey Bischoff, assistant principal at Okolona Elementary, "They know the habits."
Some of the habits:
Be Proactive
Begin With the End in Mind
Think Win-Win
"Students need to learn those seven habits to be able to be leaders within the school, be leaders within their home and leaders within society," Bischoff said.
The habits are posted and practiced throughout the school building and even at home.
"I use Think Win-Win with my sister," fifth-grader Jazlyn Cuita said. "An example is: I have headphones, and she doesn't have any. So she uses my headphones, and we made a plan where she sets them out every night when it's a school night so I can use them at school."
Okolona is one of nearly 200 Kentucky schools where students, staff and even family members are learning the Leader in Me Paradigms, which include leadership, potential, change, motivation and education.
"It helps me learn life-skills," fifth-grader Kris Gevedon said. "That I'll need for every day when I'm an adult and in the coming year."
The principles are taught from day one, and by now, most of the students know when and where to apply them.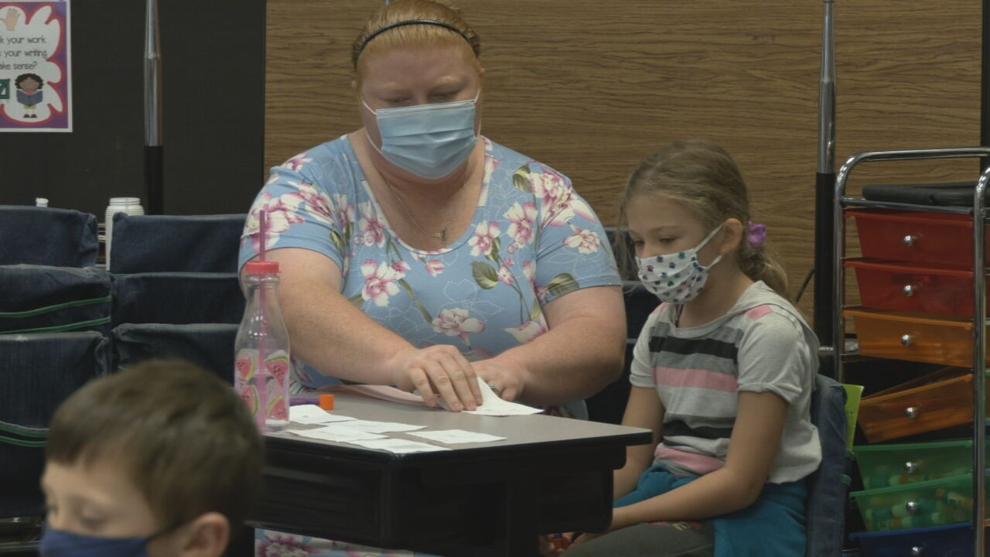 "We probably want to improve, like, bullying, not being mean to each other," fifth-grader Marisol Alcala said. 
Educators believe that kind of thinking could help change the trajectory of violent crime in the city.
"They are able to implement those seven habits to be able to resolve situations or make themselves or others feel better based on those seven habits," Bischoff said.
The plan is for the Leader in Me program to continue indefinitely. 
Copyright 2021 WDRB Media. All Rights Reserved.