LOUISVILLE, Ky. (WDRB) -- With sports betting now legal in Indiana, two venues began accepting wagers Thursday, including the Winner's Circle in Clarksville, Indiana, and Horseshoe Southern Indiana in Harrison County. 
The Winners Circle, located at 650 Eastern Blvd. in Clarksville, is the closest facility to Louisville. Now, in addition to betting on horse races around the country, patrons can bet on their favorite sports team, including college and professional sports. 
Indiana's new sports betting law took effect Sept. 1, and the state quickly moved to take advantage of it.
Jacqueline Coleman a candidate for Kentucky lieutenant governor alongside Andy Beshear, attended the ribbon cutting at Winners Circle to campaign to bring sports betting to Kentucky. She said it will help shore up the commonwealth's struggling pension system. 
Kentucky Gov. Matt Bevin has said he is "agnostic" about the idea of bringing sports betting to Kentucky but didn't answer questions from the media about the topic at a Kentucky State Police event Thursday.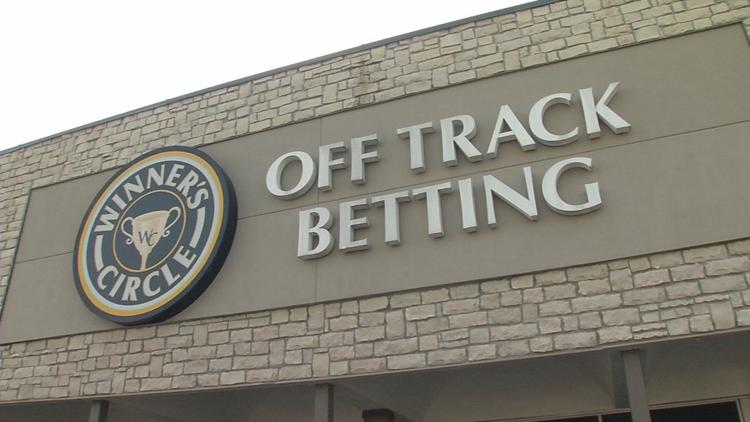 Inside the Winner's Circle, plenty of renovations have been made to capitalize on the new law. New furniture was brought in, and additional televisions and games were added. 
Kyle Waggoner, with Indiana Grand Racing VP of Hospitality, said the facility has made a lot of changes, and more are on the way, including new floors and updates to the bar. The goal is to provide a high-energy, fun environment for guests to bet on their favorite teams and enjoy themselves. 
"The mobile aspect of sports betting is probably a couple months away," Waggoner said.
"So we're going to take the opportunity these next few months to really give our guests an opportunity to be at a place where it's an exciting place, (where) you want to come watch your team ... instead of staying at home on your couch," he said.
Some other changes to the facility include the age limit of the patrons who can be admitted. In the past, anyone 18 or over was allowed inside. But now, patrons must be at least 21 years old to enter. 
The hours of operation will also be a little different. Officials say the hours will depend on what time games are scheduled. So if a big game will be televised late into the evening, and there's a crowd betting on it, the Winner's Circle will stay open later to accommodate guests. 
Horseshoe Southern Indiana also started its sportsbook Thursday. The betting windows opened at 2 p.m. Sports betting will start on the casino riverboat, and will move in to the land-based casino in December. It will be called "The Book."
Horseshoe Southern Indiana will soon change its name to Caesars Southern Indiana. Caesars plans to launch its own sports betting app in the near future. 
The Book will be open Monday through Friday, 2 p.m. until midnight, and on weekends from 10 a.m. until midnight. 
Copyright 2019 WDRB Media. All Rights Reserved.