LOUISVILLE, Ky. (WDRB) -- Violent crime is on the rise in Louisville, and some are pointing to a gang war as a possible cause. 
Brian Jones, assistant special agent in charge of the Federal Bureau of Investigation's Louisville field office, admits that could be one factor.
"Opposing gangs will get into spats online, and it will spill out into the streets," he said.
Jones said the most surprising thing about recent activity is its intensity.
"I think just the level of violence has increased," he said. "It's partially because of the ability of law enforcement to respond right now. Law enforcement has been somewhat overwhelmed."
Louisville Metro Council President David James said some of the recent murders in Louisville are the result of a gang war.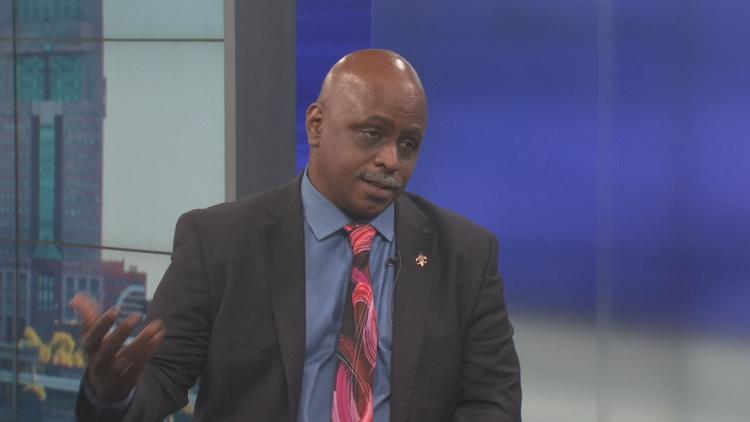 "That might be a crew of individuals who control a neighborhood," Jones said. "They control a neighborhood through fear and intimidation. They use violence and sell drugs, and all of those are federal violations."
In July, the U.S. Attorney's Office announced federal charges against at least 13 people for a gang-related drug conspiracy centered in Louisville. Investigators seized drugs, guns and thousands of dollars in cash.
One year ago, the FBI had identified 25 gangs and said that's how many are estimated to be in the area now.
"We don't talk specific gang names," Jones said. "There are some gangs nationally affiliated where a person anywhere in the country would recognize, but a lot of gangs we target are specific to the city, specific here to Louisville."
The FBI said it ramped up its Safe Streets Gang Task Force a year ago and is now forming a Violent Crimes Task Force to focus on single-incident crimes.
Should Louisville residents be afraid?
"No," Jones said. "I think in every city, there are crime problems."
The FBI is partnering with agencies like the Louisville Metro Police Department, the U.S. Department of Homeland Security and the U.S. Attorney's Office. They're also focusing on recent carjackings, which are up 400%. (Data released by LMPD showed 58 carjackings between June 1 and Aug. 4 in Louisville. The department recorded only 14 in the same period last year, an increase of 414%.) Authorities say business robberies are up 20%.
"The city can always be safer, and we're doing our best to make an impact on the violent crime," Jones said.
LMPD said all the murders can't be tied to a single issue, but gang activity is on the rise.
Copyright 2020 WDRB Media. All Rights Reserved.