LOUISVILLE, Ky. (WDRB) -- If you've ever wanted to look like the filtered version of yourself from SnapChat or Instagram, you're not alone. More people are heading to the plastic surgeon in the hopes of looking more like their selfies after using filters. And doctors are sounding the alarm about the negative effects.
In an increasingly filtered landscape, looking through rose or sepia-colored glasses gets likes. But when it comes to liking ourselves, it looks like how we appear in those filtered selfies is messing with our minds.
According to an article in the Journal of the American Medical Association, more and more plastic surgeons report patients are bringing filtered photos into their offices and are looking for a permanent surgical fix to improve their selfies. Constantly altering your photos on Instagram, Snapchat or Facetune is leading to what's being called "Snapchat Dysmorphia."
"People will filter themselves into these unrealistic images but then they start to associate themselves as that image," said Dr. Chet Mays, plastic surgeon with Caloaesthetics Plastic Surgery Center.
He, along with Dr. Brad Calobrace, say those seemingly harmless looking puppy or flower-crown filters can actually blur the line between reality and fantasy.
Snapchat's a more modern version of what we've been seeing with people looking at visions of celebrities in the media. And thinking and striving for that kind of goal like that's how everybody looks every day is not realistic," said Dr. Calobrace.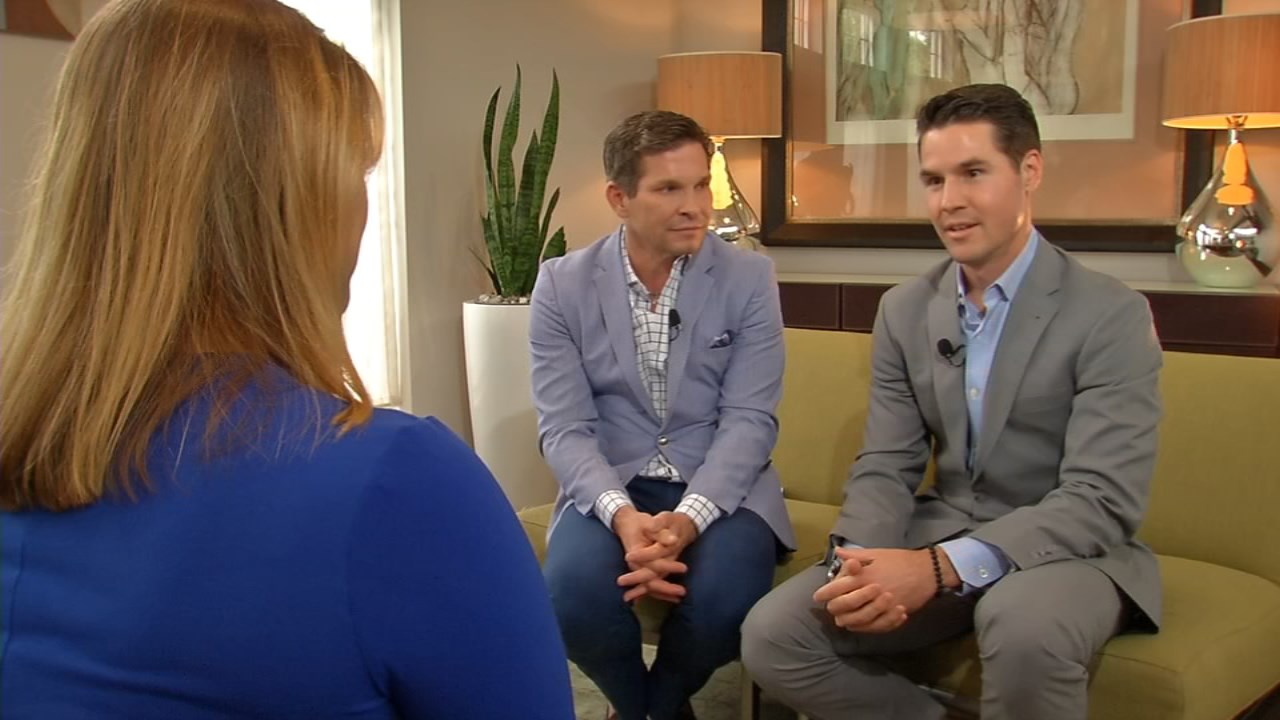 Now by just opening an app, anything is possible. Fuller lips, bigger eyes, a smoother complexion. But what's not taken into account-- anatomy.
"I just had a patient today ask me can you get rid of the wrinkles around my lips. So we're very careful. I say 'no, but we can smooth them and soften them'," said Calobrace.
But beyond what's actually physically and medically possible, experts warn the filter effect could be fostering some unhealthy ideas about what we see in the mirror and on our phones.
"I think it sets up this really unrealistic beauty ideal that's really problematic," said Dr. Cheri Levinson, a psychologist with U of L specializing in eating disorders and body image.
She warns Snapchat Dysmorhia could lead to unrealistic and unattainable beauty standards.
"Any sort of just not realistic body image portrayal causes real problems like eating disorders (and) surgeries that really shouldn't be done," said Dr. Levinson.
She sees patients struggling with how they look on an extreme and often dangerous level. For those patients, she suggests looking at what need social media serves.
"Are you using it to compare your body to other people? Is it making you feel worse about yourself?" she said. "And if so, lets unfriend that person."
Dr. Levinson says even 48 hours of logging off social media could make a difference.
"There's actually been studies that showed that disconnecting from social media and the internet in general resets your brain and helps you lower anxiety and depression levels," she said.
Dr. Levison emphasizes online communities can be good by offering support systems. Technology as a positive is also something Dr. Calobrace and Dr. Mays know well. They rely on technology and software to show what is possible with plastic surgery.
"We love technology. We use technology every day. We do a lot of facial cosmetic procedures and we have software that we can actually morph the face on that software, but it keeps us within those limitations of their anatomy whereas filters or different photoshop programs like that," said Dr. Mays.
Just make sure the filtered reality doesn't blur too many lines.
Copyright 2018 WDRB News. All rights reserved.