LOUISVILLE, Ky. (WDRB) -- The United States Postal Service in Louisville is searching for mail carriers amid a tighter labor market with online services like Amazon blossoming.
As of last week, there were more than 30 job openings for mail carriers between the Louisville and Evansville post offices.
"Our focus, though, isn't just a temporary job," USPS Spokeswoman Susan Wright said. "Our focus is hiring people who are interested in having a first career or the next career."
The National Association of Letter Carriers, the union that represents mail carriers, said the Kentuckiana area is not alone in struggling to find workers.
"A lot of people don't realize our jobs are challenging," Wright said. "So we need people who are up to the challenge."
Damon Dancer has been a mail carrier for six years. He mainly covers around 800 homes in the Germantown and Schnitzelburg neighborhoods.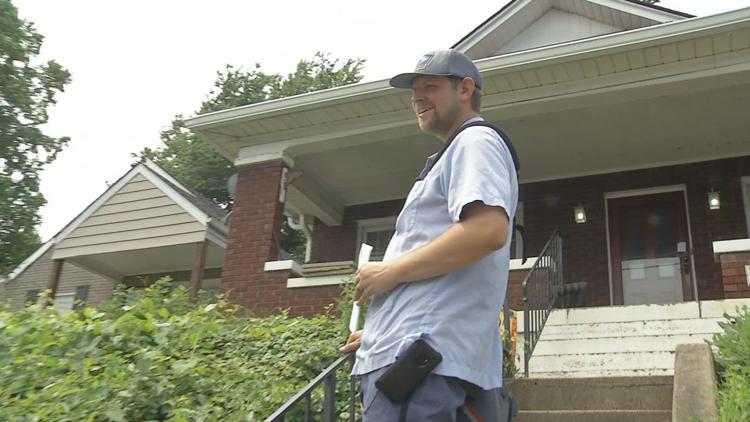 "I kind of stumbled into it," Dancer said. "I didn't necessarily go out and look for it, but it worked out at the time. It was a little more challenging than I was originally expecting. Sometimes, it's the amount of mail. Sometimes, it's being out in the elements all the time."
USPS is also looking for drivers for their commercial vehicles in the area as well.
"If they're looking for jobs, they do need to be on the actual USPS website," Wright said. "Sometimes, there are postings with companies offering, actually guaranteeing, postal jobs for a fee. We do not charge people to apply."
A list of available jobs can be found here.
Copyright 2019 WDRB Media. All Rights Reserved.