LOUISVILLE, Ky. (WDRB) -- A Versailles, Kentucky, man was arrested Thursday outside University of Kentucky Chandler Hospital after reports he had arrived there "armed and dangerous."
UK Police Chief Joe Monroe said officers received a tip from the Versailles Police Department that a suspicious man was coming to visit someone at the hospital. Officers responded and arrested the man as soon as he left the building after visiting a family member.
Monroe said the man, who he identified as Bryan Carroll, was found with firearms and body armor, and officers suspect he may have had "a couple" possible explosive devices in his car.
FBI and ATF agents responded on scene to assist UK officers as well as Lexington Police and Fire crews.
Carroll is being held at the Fayette County Detention Center and faces state and federal charges, Monroe said.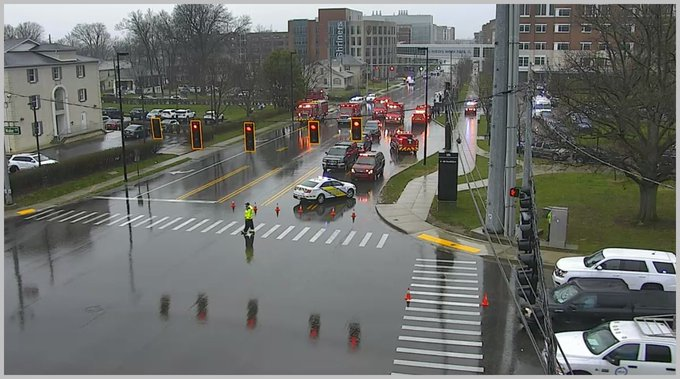 No one was injured, and Monroe said there's no indication of Carroll's motive for arriving armed at the hospital.
All roads around UK Hospital reopened Thursday afternoon.
Copyright 2021 WDRB Media. All Rights Reserved.