LOUISVILLE, Ky. (WDRB) -- Mayor Greg Fischer appointed co-executive directors of TARC on Thursday after the previous head resigned amid sexual misconduct allegations.
Margaret Handmaker and Laura Douglas will take the helm on an interim basis, Fischer said, in which they will work on the day-to-day affairs and search for a permanent replacement.
"Together, their long history in the public and private sectors make them the right choice to ensure a smooth transition in leadership for both employees and riders," Fischer said in a news release. "I'm grateful for their dedication to our city and look forward to working with them for the future of TARC."
Ferdinand Risco resigned suddenly Wednesday amid allegations of sexual misconduct involving at least half a dozen employees of the public transportation system. Louisville attorney Thomas Clay said in an interview he met with six former or current employees who have been exposed to "misconduct" by Risco. Fischer's office was notified Monday of the alleged behavior, which was sexual in nature, Clay said.
Theo Hamilton, the president of ATU Local 1147, the union that represents TARC employees, said he wants just one thing from a new executive director: "The ability to not be a predator to the women that work here."
The TARC board also announced Thursday that the investigation into the allegations against Risco will continue despite his resignation.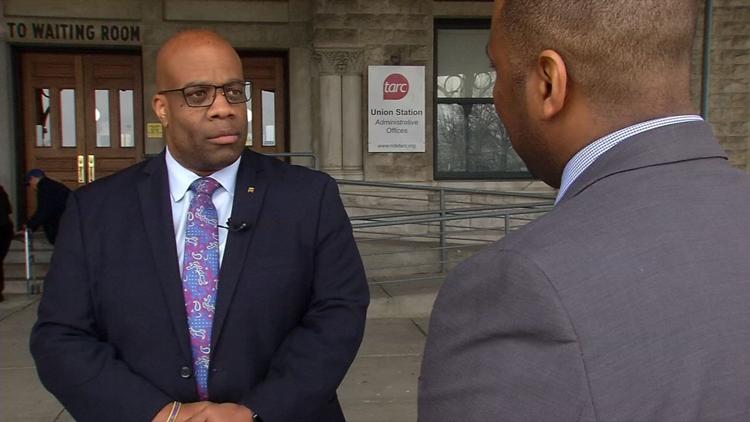 Handmaker has served previously with Louisville Metro Government as well as at several management consulting positions, the news release says. Douglas previously served as the vice president of corporate responsibility and community affairs at Louisville Gas & Electric. She also worked for the Louisville Water Company and MSD.
Related Stories:
Copyright 2020 WDRB Media. All Rights Reserved.